With technology facilitating the rapid globalization of the marketplace today, it's no wonder that international money transfer startups are popping up to provide more payment options and autonomy to buyers and sellers alike. Plus, transactions are more secure now, so there's less stress involved in the process.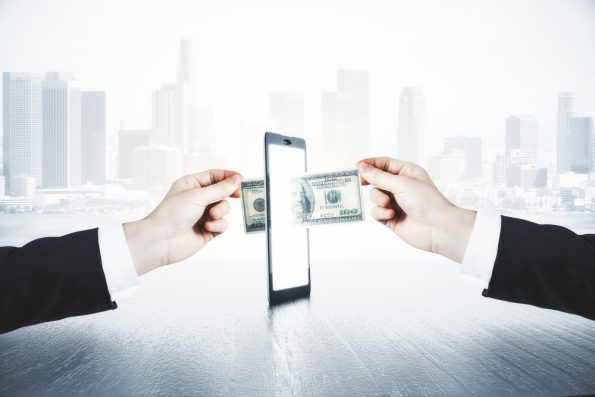 Here are the five hottest international money transfer startups you should know about:
TorFX
If you had to transfer money to the UK from Australia, a comparison by The Currency Shop shows that TorFX can give you the best value for your cash. There are no transfer fees for sending 10,000 AUD to the UK. Also, the transfer time is just one to two days. The exchange rate is 0.5443, as of this writing, and the recipient will get 5,442.85 GBP on their end.
TorFX was founded in 2004. Since then, the company processes over six billion pounds in foreign exchange and international payments each year. It holds the highest level of creditworthiness from Dun & Bradstreet, a credit rating agency.
One significant benefit with TorFX is that you'll get a dedicated Account Manager who'll support you with financial knowledge and provide you with market movements. Moreover, they also have a TorFX Online program that allows you to move your money any time of the day, monitors your transfer history, and configures rate alerts.
TransferWise
TransferWise has the second-best GBP to AUD rate in terms of transferring 10,000 AUD to the UK. For this particular transaction, you'll get an exchange rate of 0.5464 with the same transfer time as TorFX. However, their transfer fees are a bit hefty and will cost you 47.79 AUD. The recipient is estimated to get 5,438.05 GBP.
The company was established when its founders Taavet Hinrikus and Kristo Käärmann kept losing a lot of money with the conversion of Euros to Pounds. They then developed their international transfer concept, which involves creating cash pools in major cities around the world and using those to send funds to the recipient locally according to the exchange rate they provided. This process eliminates additional fees caused by currency conversion and cross-border transfers.
XE
XE comes in third place with an exchange rate of 0.5432. It also has zero transfer fees, which is a significant benefit. But, its transfer time takes two to three days, so it's not the ideal setup for urgent situations. The recipient is bound to get 5,432.47 GBP, which is about 10 GBP less than TorFX's price.
This Canadian-based online company has tools and services to help you make informed decisions regarding money transfers. Their website has a currency converter as well as historical tables to show users the past performance of different currencies in the world.
World First
This company offers an exchange rate of 0.5431 as well as no transfer fees for sending 10,000 AUD to the UK. It's also a bit slower with remittance since it takes about two to three days and the recipient only gets 5,431.38 GBP.
World First began in 2004 with its founders' desire to give customers an alternative to big banks when it comes to money transfers. Now, they've grown and expanded internationally with over 400,000 global customers and 150,000 businesses all over the world. Since their launch, they've moved about 70 billion GBP for their users with over 1 million transfers per year.
WorldRemit
WorldRemit gives the lowest equivalent to your 10,000 AUD with 5,385.75 GBP. It has an exchange rate of 0.5388 with a minimal 3.99 AUD transfer fee. The company is ideal for sending money to Asian, African, and South American countries. Plus, it's more straightforward to use than Western Union or Moneygram.
This financial organization was founded in 2010 and initially focused on international money transfers to migrant communities. Their advocacy stemmed from its founder Dr. Ismail Ahmed's frustrations over sending cash to his relatives in Somalia through offline, agent-based services.
In an interesting note, WorldRemit is one of the pioneers of mobile-to-mobile payments. For the sender, the transaction can be entirely cashless while the recipient has a lot of options for cashing out the remittances.
Conclusion
Technology has definitely made it easier for people from different parts of the world to send and receive money. Money transfer startups, for example, aid overseas workers as they support their families back home. These money transfer startups also boost sales and improve productivity for e-commerce websites by providing alternative payment options that are secure and convenient for buyers.
Justin Rampono founded an Australian start-up, The Currency Shop. It compares exchange rates and fees of international money transfer fintechs and banks.