Rubber seals and o-rings play essential roles in reducing friction, keeping out air, protecting from contaminants, waterproofing and more. Valves help to contain and dispense products while seals help to transport certain goods without contamination. However, when it comes to food, not just any rubber or silicone gasket will do. There are special considerations in food storage, food packaging and the restaurant businesses. Food industry safety gets continual scrutiny, and all levels of food handling and packaging require ongoing monitoring and innovation.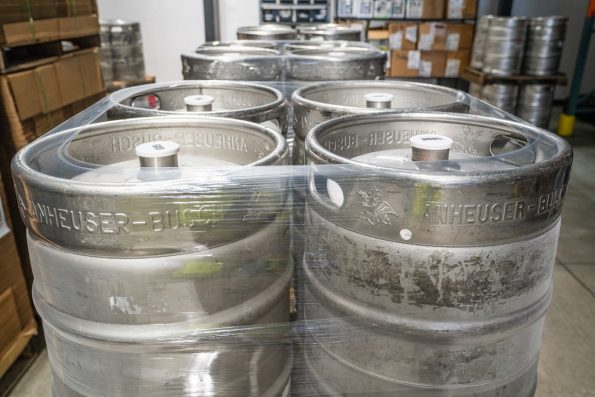 Using the Right Materials
In food industry safety, any gaskets or seals you use will come into contact with food, herbs or consumable liquids. The materials used in the fabrication of those o-rings and valves need to be safe for contact with those items. At best, the wrong materials will ruin the flavor of your ingredients; at worst, the purity of the items are compromised.
The Food and Drug Administration (FDA) oversees rubber seals and o-rings through its indirect food additives regulations. In general, any gasket used in food needs to meet four basic qualifications:
They are made using non-toxic chemicals.
They are odorless and tasteless.
They're naturally resistant to bacteria.
They are tolerant of extreme temperatures.
The organization has identified different substances that are generally recognized as safe, but even these materials are subject to certain composition limitations for safety.
Milk and Edible Oils
However, even composition is not that simple. Certain food items require additional discretion. Milk and edible oils are a good example. If these substances come into contact with plant-based hydrocarbons, they will become discolored. The process happens because the milk or oil extracts carbon from the seal. To avoid compromising the liquids, you will need a carbon black that is of better quality than usual and the composition of the material used will need to have smaller quantities of the leachable substances. Materials that meet these requirements are called "white list" elastomers and are so named because they won't discolor milk.
Lubricants
Importantly for food industry safety, in addition to your rubber seals and gaskets, pay attention to the oils you use in both assembly and operation. They will need to be compatible with the rubber elastomer used in your o-rings as well as meet food safety standards. To ensure the integrity of your food ingredients, choose a manufacturer who is knowledgeable about the unique needs of the food industry. The right company can advise you as to which FDA-approved rubber material is best suited to your applications and recommend a lubricant that fits your needs. In some cases, they may be able to pre-lubricate your gaskets for you, making assembly that much easier.
Rubber gaskets, silicone seals and o-rings serve many essential uses, particularly within the food industry. They help keep food and other consumables contained and safe from contamination. However, you need to buy seals and gaskets that meet FDA standards to ensure the purity of your food items. This means that they are made with materials that are not inherently toxic, that are odorless and tasteless, that are resistant to bacteria and that are tolerant to the temperatures used in the food industry. Certain materials, like milk and oil, are especially vulnerable to discoloration and require seals and gaskets that are made of higher-quality materials.
The food storage, food packaging and the restaurant businesses all benefit when they pay attention to the quality and safety attributes of the seals, o-rings, and other handling and packaging materials used in their products.