Before using the services of any company, it is always good to look at the consumer reviews. They can give you a glimpse into what to expect, and whether the service quality is worth your time and money. Reviews are especially important when looking to engage the services of a debt management company. If you are in financial distress, the last thing you want is to deal with a company that will only add to your misery.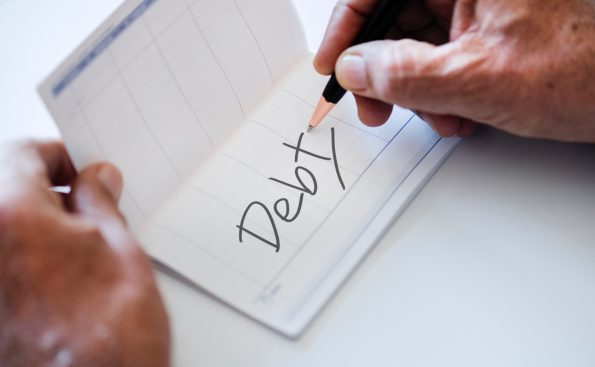 That's why even for a company of high repute like Curadebt, it's worth checking out the negative reviews. One of the best sites to check out these reviews is Face The  Red. Just do a quick internet search for Face the Red reviews Curadebt  and get a balanced review of this company. To make the process of reviewing Curadebt easier for you, let's go through its negative reviews as expressed at Face the red.
Their website is very basic
One thing that you will notice about the Curadebt website is that it is not intuitive. For instance, when you click on any part of the website, it leads to the consultation form with no way of getting back to the landing page. This can be a little inconveniencing especially when all you really want is information on how to manage your debt.
The website has so many pop-ups
The Curadebt website has so many pop-ups that it's annoying. They are the type that usually characterizes scammy gambling sites.  The Curadebt pop-ups keep reminding you about the free consultation fees that the company offers. The worst part is that, there is no way to cancel them. You will be forced to keep refreshing, just to get to the information that you really need.
No much information on their maintenance fee
The company has a monthly maintenance fee. However, there is not much information on the website about how much they charge.
The verdict
So, based on the above information, should you use Curadebt? The answer is yes! Curadebt is a certified company. The company also has a reputation for helping clients cut their debts by up to 50%. The company is also relatively cheap compared to other debt management companies. It charges an average of 20% in fees, while the average fees for most debt management companies are 25% of the debt.  
These advantages are huge, and, compared to the negative reviews, the negative assessments are insignificant. That's because the negative reviews are issues that, to a large extent, have no bearing on the service quality of Curadebt. For instance, for a company that can help you reduce your debt levels by up to 50%, it would be imprudent to dismiss it simply because its website is not intuitive. Similarly, it wouldn't be wise to dismiss it simply because its website has too many pop-ups. These are petty issues that you can deal with when looking to manage your debts and avoid bankruptcy.
In essence, unless your debt issues are not urgent and you have the luxury of time, then Curadebt is practical. Visit their website, and learn more about how they can help you out with your debts.