If your graduation date is approaching and you aren't sure what your next step will be, consider starting your own tech company. It's one of the best business ideas that gives you the flexibility and the upside you want in a new career.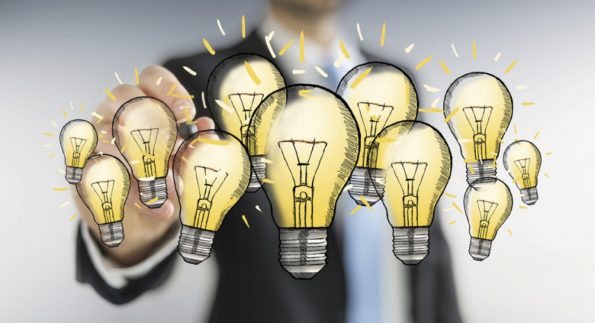 The tech industry is booming, from energy-efficient vehicles to remote-controlled coffee machines. Many industries have a high demand for creative, motivated individuals to apply their talents.
Whether you excel in design, marketing, or data analysis, there is a spot for your business idea in the digital world.
Create Smartphone Apps
A dynamic skill that's easy to learn without formal instruction is mobile application development. This industry provides massive earning potential, and it's relatively easy to get started.
The right idea can fill your pockets with seven figures, and smartphones are a powerful market to tap into. People spend an average of four hours per day on their mobile devices, making smartphone users a reliable and influential base of potential customers.
If you have a great idea but don't want to handle the legwork, you can even outsource the development of your app through freelance services such as Fiverr or UpWork. The app itself is just a piece of the overall puzzle, so hit the ground running by employing a team to help you succeed.
Graphic Designer
This is a great business idea for anyone with an artistic eye and an understanding of design programs such as PhotoShop, Publisher, or Canva. If you know how you to create eye-catching, unique artwork for websites, advertising campaigns, or even home decor, then graphic design could be your ideal business venture.
When it comes to proving your expertise, graphic design is one field where your portfolio is worth more than your pedigree. Your marketability is determined by your ability to provide quality work that aligns with the goals and vision of your client's brand.
If you can produce work that is marketable to your chosen audience, you'll be able to source clients.
Digital design is a skill that can be utilized anywhere, as long as you have a laptop and the proper tools. Whether you want to design wedding invitations or marketing materials, you can easily start your own graphic design company as soon as you leave college.
Full Stack Developer
If you have a passion for coding and the ability to handle front and back-end assignments, consider selling your services as an all-in-one web developer.
Nowadays, it's basically a requirement for businesses to have some type of website or online presence. A large amount of business owners would prefer to hire someone for this task, so focus on that audience and you'll have more than enough potential clients to choose from.
In most cases, you don't require any specific education for this role. Many successful self-taught developers learned their trade with virtual courses or free online exercises, making this a skill you could obtain anywhere.
SEO Specialist
Do you want to help companies gain more exposure and online relevance? Consider lending your services as a search engine expert.
SEO specialists help companies improve their online search ranking and brand visibility by utilizing keywords, content management, and targeted advertising. If you have an eye for detail and an appetite for research and data analysis, consider building an SEO agency.
By targeting a specific industry or niche, you can quickly attract clientele while focusing on topics that are of interest to you. Businesses want to hire experts in their respective fields, so build your repertoire by focusing on a certain industry or product sphere.
Remote IT Consultant
No matter how successful a company is, they need a knowledgeable tech support team to keep them running. For businesses that don't have an internal IT department, you can offer your services on a freelance or contract basis.
If you have a deep understanding of software, information security, or hardware construction you can help businesses troubleshoot issues or identify potential risks.
Starting a tech company can involve some legwork in the beginning. But it doesn't have to be difficult if you have a plan and enough drive to make it happen. If you want in on one of the best business ideas, you can create your own business right after you walk across the stage.