The hospitality industry has come a long way in the last few years, with the pandemic being the biggest game-changer. Customer expectations are the highest right now as they want the best in taste, ambiance, and safety. At the same time, they expect restaurants to be flexible and adaptive to evolving situations. Innovation is the only way you can survive and thrive in the industry. Modernization may seem like a challenge for restaurateurs during the recovery phase in the new normal. But you can implement restaurant modernization ideas easily with the right approach and measures. Here are some ideas to get on the innovation track.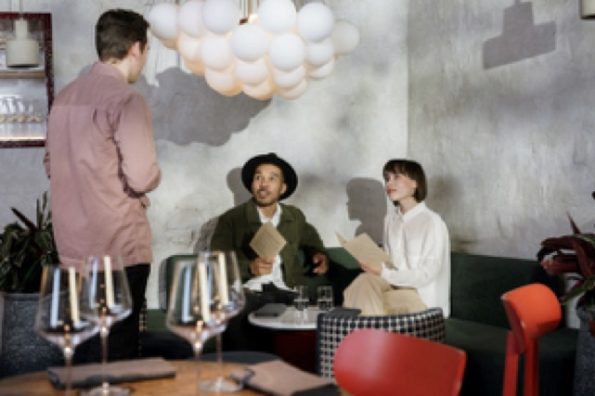 Reach for the cloud
The new normal marks a fresh beginning for the industry, but the cloud kitchen trend is here to stay. You may have switched to the cloud model during the pandemic, but it makes sense to continue for the long run. Patrons may want to order rather than dine-in as the fear of the virus prevails. Consider upgrading your offerings and going the extra mile with the quality of services. You may even start your own food app apart from collaborating with an aggregator. Reach for the cloud and fly high!
Give attention to in-house safety
Restaurant modernization is also about investing in high-end in-house safety initiatives as some patrons will be back for dining. Start by changing the restaurant layouts to ensure social distancing for safety. Temperature checks and hand sanitizing stations are other investments to go a step ahead with innovation. Creating a system for digital bookings, cashless payments, and contactless ordering with software apps is a good idea.
Prioritize food quality
Pandemic or no pandemic, food quality should be on top of your mind for restaurant modernization. Think beyond taste and hygiene because discerning guests expect much more. Follow the modern food trends and get rid of outdated dishes on your menu. Consider investing in a Food and Nutritional Analytics tool that takes you a step ahead with compliance and customer trust. The software solution serves extensive benefits, from recipe management to accurate nutrition calculations and more.
Modernize your service
Apart from improving your food quality, providing impeccable services is another aspect of modernization. A training refresh for your staff gives you a good start. But it is also crucial to survey the customers and understand the areas you need to improve. For real innovation, go digital with your services as it enables you to do more with less. Leave tasks such as menus, ordering, table management, and customer loyalty accounts to software applications. Once again, safety has to be the mainstay of customer service.
Step up your marketing
Your modernization methods should extend to your marketing efforts as well. Unless you spread the word, even the best food and services will not boost the foot traffic. Take the cue to rebrand your restaurant with a new look and feel. Leverage the internet to bolster its popularity. Having a robust social media strategy is crucial. You can move a notch higher by collaborating with food bloggers and influencers.
The modernization of restaurants covers every aspect of operations. From food to services, marketing, and customer experiences, you need a fresh perspective for them. Restaurant modernization may seem like a lot of work, but the effort is worthwhile.