As part of our Founder Interview series, The Startup Magazine caught up with entrepreneur Ola Sars, Founder and CEO of music-tech leader, Soundtrack Your Brand. A serial entrepreneur in the music-tech space, Ola has been a driving force behind transforming the music industry. Soundtrack Your Brand, founded in 2013 as a joint effort with Spotify, offers businesses world-class tech to provide a valuable all-in-one solution for streaming music in commercial settings, importantly that is properly licensed and ensures correct royalty flow to artists.
The SaaS startup out of Sweden was named one of Fast Company's Most Innovative Companies in 2019 and has recently been getting a lot of buzz from music publications, including Billboard, for its pioneering work in the B2B music streaming space.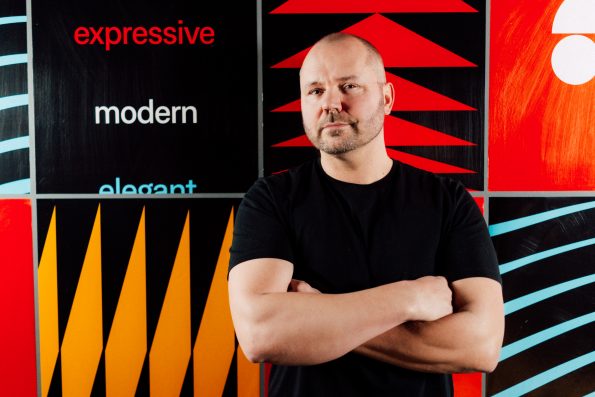 Here are some background comments and startup advice that Ola shares about his entrepreneurial journey…
TSM: Describe Soundtrack Your Brand's product/service in 10 words or less:
Ola: Soundtrack Your Brand is a music streaming service for businesses.
TSM: With a bit more detail, what does Soundtrack Your Brand do? (Share with us what problem you're solving)
Ola: Soundtrack Your Brand is a B2B music streaming service with the world's largest catalog of popular music licensed for businesses. We combine expert curation and world-class tech to give businesses an all-in-one solution for streaming music in their establishments, all while ensuring artists and music rights holders are properly compensated.
When we first launched, we were shocked at how far behind the background music space was from the consumer streaming space. We have been working on bridging that gap.
The Soundtrack platform enhances the in-store/restaurant experience by providing music that matches the brand, which encourages guests stay longer and spend more. Additionally, our full song trackability model allows us to give artists and songwriters usage-based compensation and clear accountability when their music is played.
TSM: What inspired you to start Soundtrack Your Brand?
Ola: Before Soundtrack, I had built multiple consumer interfacing companies in the music streaming space, including Beats Music, which was acquired and transformed into Apple Music. When building Beats, I was constantly approached by brands and businesses that wanted to engage in the music streaming revolution. They wanted to expand their brand experiences with music streaming. When discussing the idea with fellow Swede Daniel Ek at Spotify, it became apparent that they were experiencing the same demand. We decided to set up a joint venture to go after the global "Audio for Business" market, and Soundtrack was born.
I believe that music is undervalued as an art form and saw that there was significant opportunity for value improvement and growth.
TSM: How is your Soundtrack Your Brand impacting the world/your clients?
Ola: We have been architecting the global business model for B2B music streaming, moving the antiquated background music market into the streaming era to bring transparency, compliance, fair compensation and correct flow-through of royalties to artists and composers when their music is played in commercial spaces.  We are contributing to the ever-growing synergy between music and brands.
For brands and businesses, we are helping them connect with the customers through the power of music. We are giving them a legal music streaming option that is on par with consumer services. Playing music that fits the brand experience has been proven to improve the customer experience, leading to them staying longer and spending more.
For the music industry, we are increasing royalties 6x-10x more per subscription over consumer streaming services. We are committed to ensuring artists and songwriters are fairly compensated for their art when their music is being played in a commercial environment. Covid severely impacted artists as live performances came to a halt, so it is more important than ever to provide additional revenue sources for the continued creation and flow of music.
TSM: What are the disruptive factors in the music-tech industry that make it so promising?
Ola: The music industry is in the middle of complete digitization where the whole value chain, including production, distribution and consumption, are all transforming into the streaming model simultaneously. This tectonic shift has provided significant opportunity for industry disruption where new startup brands have taken leading roles and old legacy brands that have not been able to adapt have fallen.
But the biggest opportunity presented is that the global music market has grown into a bigger market than ever before currently at $77 billion and that is expected to grow further to $142 billion before 2030. This unprecedented growth is driven by the global digitization mentioned above and will be shared amongst those technology disruptors that most effectively capture the opportunity.
TSM: Describe any Soundtrack Your Brand pivot point, and its impact on the company?
Ola: Soundtrack Your Brand started up as a joint venture with Spotify. The initial product MVP was called Spotify Business and was only made available in Sweden, Norway and Finland.  After proving out the concept of B2B music streaming and realizing that the company had the opportunity to go after a global multi-billion-dollar opportunity, we took the decision to pivot away from the Spotify Business product and develop and launch our own independent "Soundtrack" product. This was the most challenging but, at the same time, the best decision we have ever made.
The pivot away from Spotify completely changed the company's trajectory. We are now live in 75 markets worldwide and are growing faster than any other music provider for businesses in the world. The move toward an independent company unlocked a laser focus on the B2B customer, enabling us to develop our product and our go-to-market strategy without compromising the balance with the Spotify B2C  product, hence setting the company up for its own success story independently from Spotify.
TSM: What have been the primary challenges in your scaleup journey, particularly moving through the different geographical markets you serve? Hiring? Quality control? Capital?
Ola: Soundtrack is currently working through the scaleup phase, where we have secured product-market fit and are focused on further improving our go-to-market fit, continuously fine-tuning our product-led growth strategy and tactical execution of that model.
In this progression from startup to a scaleup, we are far down the path of creating the global category leader within the "Audio for Business" market, a market opportunity estimated at $40-50 billion.
For Soundtrack, the primary challenge has been in reaching product market fit for the global B2B customer.  We started the business by comparing ourselves to the legacy providers of background music, which mainly deploy CD- and satellite-based music solutions for businesses, providing limited catalogues of music and selling through traditional field sales approaches.  In the context of these competitors, we quickly became leaders in terms of technology and product, but the reality proved itself to be much more challenging, where the future buyer of music platforms had their requirements and expectations set by the B2C market, the Spotify's and Apples of the world.
Realizing this, we set out to progress our offering to include a fully interactive B2B SaaS platform, providing an equally big catalogue as Spotify with +50 million tracks in 75 markets worldwide, requiring us to raise and invest an additional $30 million in product and team development as well as negotiating and closing over a 16,000 licensing deals with labels and publishers worldwide.
Overwinning this challenge has been the company's biggest achievement. We have now built a significant product leadership and barriers to entry for any competitor wishing to enter the music streaming market for businesses.
TSM: Did you have to raise funds from outside investors? If so, describe that process, and, has going through the process of trying to raise capital impacted your vision and strategy for your business? If so, how?
Ola: Since inception, Soundtrack has raised more than $50 million from some of the most prominent VC's in the world, and that has been far from easy. Even if you have a great team, a huge market opportunity and a leading technology and product vision, it all comes down to continuously proving your ability to execute effectively. A business idea and strategy are only a dream if you are not able to prove execution and business results.
For Soundtrack, our vision has always been the same, but the strategy and tactical execution around how to achieve that vision has needed to improve through every round of financing we have secured.
In short, the sequencing works like this.  Your A round is about securing a first team and product, proving that you can generate revenue. Your B round is about proving that you can start growing the business and that you have a business plan based on proven fundamentals in your model. The C round is about securing international product market fit, and the D round is about scaling your go-to-market strategy globally.
Soundtrack has made it all the way to our D round, even though we had to pivot away from Spotify three years into our journey. We still have our initial vision intact and are just about to go for the global category leader position.
TSM: Do you have a thought about the Soundtrack Your Brand "exit" options? Where does it go from here?
Ola: Of course, an externally funded company will have to relate to a future exit, that is the nature of having external investors.
For Soundtrack, we are getting closer and closer to that exit event, so we are starting to think more about it every day. Currently, we are at a point where an IPO is the most logical path for us in terms of exit.
TSM: What is the most important thing prospective investors should know about your company?
Ola: The B2B audio streaming market is trailing 5-10 years behind the B2C audio streaming market so, if you like what you see in general from Spotify, Apple Music etc. in the consumer market, you will like the B2B expansion of that market even more.
In B2B, Soundtrack is the unchallenged disruptor and market leader. We are what Spotify was in the beginning of the B2C streaming revolution. Even though the B2B market is smaller in size than the B2C market, its potential value is almost as big in terms of customers and value. The B2B market provides more attractive unit economics than B2C.
In B2B, Soundtrack is able to extract 6-10 times more margin per subscription per month than what B2C does, and on top of that, our customer relationships become deeper hence the lifetime of those subscriptions become much longer, leading to a very strong customer lifetime value reality for Soundtrack vs. Spotify, for example.
B2B audio streaming is just about to happen, and Soundtrack is in a clear leading position.
TSM: Going back to your early career decisions, tell us what factors influenced your decision to be an entrepreneur?
Ola: My mother was one of my earliest mentors. She really opened my eyes to entrepreneurship as a career path. My dad was at the UN and was on the road often, so she was my primary example on how to balance raising a family and building a business.
TSM: What is the most important thing you tell other startup founders?
Ola: Stay focused. Execution is everything. Ideas are great but learn how to prioritize the right ideas and focus on bringing them to life.
TSM: Lastly, tell us something about yourself that most people don't know?
Ola: I am a really lousy DJ, so don't ever ask me to play at your wedding or even at your worst dive bar.
TSM: Ironic, but we appreciate it. Thank you much for your time and insights. Best of luck for more future successes.