Of course, the first step to having a business that thrives is choosing to own your website. With this said, it is important to pick a good hosting site, otherwise, your content could suffer.
Having a good SEO ranking and driving traffic and revenue is the goal for every business owner. If you happen to choose the wrong hosting site, your website will be lost in the herd of all of the other sites who have better hosting. Do not become a victim of this tragic, but preventable choice.
We understand that it can be overwhelming when it comes to choosing the best hosting site, we are here to help you narrow down your search.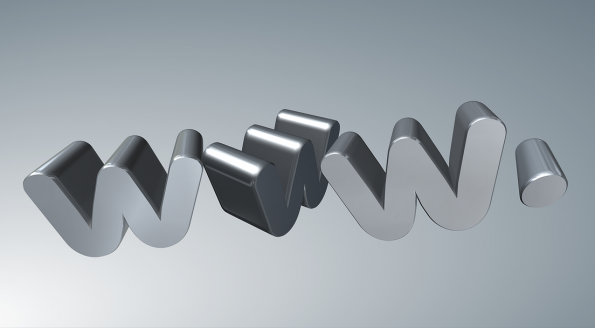 First off, you need to look for major web hosting services that offer the following:
Reliability (Make sure there is a 24/7 customer service support number available)
Your hosting site needs to offer high-speed services
An option to install scripts with one-click will be useful
An ability to provide you with a website builder, just in case, you are not a coding genius
A control panel, this way, you can utilize options and settings
An option to choose many domains under one account web hosting service
A large bandwidth along with disk space
Free domains and SSL (standard security measure) features
There are many options when it comes to choosing a good hosting site. In this guide, we will discuss major web hosting services and the pros and cons of four incredibly popular hosting sites.
Top 4 Major Web Hosting Services: Pros and Cons
1.       Bluehost
Pros:
This web hosting service has a reputation for offering the best hosting period. When it comes to offering 24/7 customer service and support, this company manages your every need. Needless to say, there is unlimited bandwidth and disk space this web hosting service is equipped with.
If you are not a web designing genius than Bluehost offers a WordPress 1-click installation feature, along with pricing that starts at $7.99, although most Bluehost users end up paying $2.75 a month. The free domains plus the site builder help this hosting site become one of the leading web hosting services on the list.
Cons:
Since there are millions of accounts, users may experience some website downtime on occasion.
2.       Siteground
Pros:
Different sites need tailored features, this is understandable. When it comes to Siteground it is imperative to have free daily site backups, this hosting service offers just that. Perhaps you have loads of content? It would be a devastating experience to lose any data you may have.
A free encrypted SSL is provided with Siteground, along with solid-state drive storage (SSD), most other web hosting services use a hard drive disk (HDD). An (SSD) is better for the mere reason that it is faster and does not contain movable parts, meaning it is more reliable when it comes to safeguarding your important data and information.
The price for this hosting service normally costs $9.95 a month with Siteground, although avid users pay around $3.95 a month. A free Cloudflare CDN feature is available, this ensures that you can optimize your security and offers extra reliability, affordability, and better overall website performance.
Cons:
The web space is limited to 10-30GB.
3.       HostGator
Pros:
If you are an advertising guru and looking for an easy-to-use service, this major web hosting service will satisfy your every whim. HostGator offers a free site builder along with a $100 dollar Google Adwords and Bing credit.
If you love (CMS) content management systems, which you should since you need to organize your content appropriately in order for it to succeed, then you will be thrilled to know that this web hosting service offers WordPress installations with 1-click.
The 24/7 customer phone support line will offer you all of the help that you may need, 365 days a year.
The pricing starts around $6.95 a month, but members pay somewhere near $2.63 a month.
The bandwidth and disk space are not metered. It is important to know that this hosting site hosts over 8 million websites a year—making this an extremely popular web hosting service.
Cons:
Too complex for beginners.
4.       WP Engine
Pros:
So, you love WordPress? This major web hosting services company provides regular pricing around $35.00 dollars a month. WP Engine is the priciest on the list, which could be looked at as a con. But for regular users, the rate falls to $20.42 a month. Sure it is more costly than other web hosting services. Although the complete backup and security features WP Engine provides is unbeatable.
If you are looking for a company that is known to manage your WordPress site with utmost care, then you have certainly found it. The 1-click environment helps you get all of your web services done with just a click of a button.
The real-time performance optimization along with top caching, make this site number one for all WordPress users. It is vital to know that big sites, such as Nat Geo, Yelp, and PBS utilize this service.
The disk space offered is around 10GB and you are automatically provided with a 60-day money back guarantee if this site doesn't suit your every need.
If you do not use WordPress on a daily basis, this hosting site can prove to be a con. But if you do, you are bound to round out all of your web needs, indeed.
Cons:
Too pricey
Keep Your Eyes Peeled For Major Web Hosting Services Features and Deals
As you can see, there are many features you want to look out for when it comes to web hosting features, but what it comes down to is your individualistic and company needs. Everyone's needs are different, so it is important to assess your demands before you move further and lock yourself into a yearly or monthly membership subscription.
The good thing is, there is a money back guarantee for some web hosting services. Knowledge is key when it comes to purchasing this type of service. You want to make sure your hosting offers efficiency and reliability, this is crucial when you are trying to run and grow a business. Take heed before you dive into just any major web hosting services. Reading reviews is also a good strategy before you take the plunge.