The world's startup landscape keeps evolving. According to the 2018 Global Startup Ecosystem Report, in 2017, global venture capital investments reached the record of $140 billion, while the total value creation of the world's startup economy hit astonishing $2.3 trillion.
As it goes, innovation brings drastic shifts. The form of companies dominating the startup scene changes, new types of startup founders appear, different partnerships are created, and new, powerful innovation hubs emerge.
For instance, with the rise of the Asian startup ecosystem, the dominance of the U.S. in this field has plummeted. The study mentioned above shows that 35% of unicorns were from China in 2017, while the number of the U.S. unicorns dropped from 61.1% to 41.3%.
But, what does this mean for the North American startup landscape? Will it manage to stay dominant?
Let's find out.
North America is not just about Silicon Valley
For years, Silicon Valley has been synonymous with the North American startup scene. However, this seems to be changing over the past few years. Namely, when observed under the microscope, this tech centre is not living up to our expectations.
Silicon Valley all about innovation and thinking big and yet, it's cultivating this homogenous culture. Young companies are trying to to change the world, but in reality, their projects are usually short-sighted. Instead of focusing on long-term business plans and viability, they form their startups around the idea of profitable exits and big profits. Not to mention that there are still numerous diversity problems, high salaries, and the lack of opportunities for early-stage businesses to hire experienced talent.
Even though Silicon Valley is still the major startup centre, numerous other startup ecosystems have emerged in the U.S. For example, New York is the world's second most prominent startup landscape, with more than 7000 startups. Some of its major subsector strengths are health sciences, cybersecurity, advanced manufacturing, as well as a strong New York SEO industry. Some other relevant startup centres are Los Angeles, Atlanta, Boston, Phoenix, and Austin.
The Rise of the Canadian Startup Scene
Over the past few years, the number of entrepreneurs launching or moving their startups up north is rising, making Canada a new startup Mecca. And, there's a reason for that.
Even though venture capital funding is still less accessible in Canada compared to the U.S., Canadian government provides numerous grants to new and small businesses (including grants that don't have to be paid back). It makes the Canadian startup landscape more attractive.
Canada also gives young companies more opportunities to hire top talent. Namely, the University of Waterloo has awesome co-op programs, giving their students two years of full-time working experience through its 120 academic programs that are co-op. In the 2016/17 fiscal year, they had an impressive 19,188 work terms, with the vast majority of those companies in Canada or the United States.
Also, the Toronto-Waterloo corridor is considered the new Silicon Valley. As a second largest global talent and innovation tech cluster in North America, it is among 20 most powerful startup centres and a home to numerous famous companies like Shopify, FreshBooks, Wattpad, AskforTask, etc. The importance of Toronto for the overall Canadian startup ecosystem was explained beautifully by the MaRS Discovery District's Salim Teja:
"I think where Toronto really stands apart from other North American cities is on talent. Toronto is the most diverse city in the world, so founders are able to build diverse teams and take on a global approach to business from the beginning."
Europe Makes Itself Heard
The Global Startup Ecosystem Report states that there are 5 European cities among the world's top 20 startup centres. These are London, Berlin, Paris, Stockholm, and Amsterdam.
London is still the most dominant European startup centre. Even though many business owners were worried about the whole Brexit thing and the possible limitations in hiring top talent and moving their capital to the EU countries, the London startup scene doesn't show signs of slowing down. Statistics show that London's tech sector keep boosting the country's digital economy, with their major IT companies raising over $6.6 billion in 2017.
Asia is a Leading Innovation Force
Numerous Asian countries have invested a lot in developing a unique, startup-friendly environment. One such example is Singapore, famous for its stellar performance in the Fintech arena. This country has managed to become one of the leading startup landscapes thanks to its government that strives to keep the research and development spending at 1% of their gross domestic product.
We shouldn't forget China, which is stacking up to the U.S. when it comes to the innovation investment. This country has switched from manufacturing to innovation, becoming a home to many tech giants, such as Baidu, Alibaba, Tencent, etc. Shanghai is now rated the top innovation hub, given the possibilities it offers to young companies, such as strong early-stage funding, simpler talent acquisition, and global interconnectedness.
Conclusions
With the U.S. still being a top value creator and Canada becoming a significant startup centre, it's obvious that launching a startup in North America still brings you numerous benefits. However, you should note that the need for innovation happens everywhere in the world. New startup locations appear on the map and many countries outside the U.S. get labelled as powerful innovation hubs, opening new possibilities for aspiring entrepreneurs.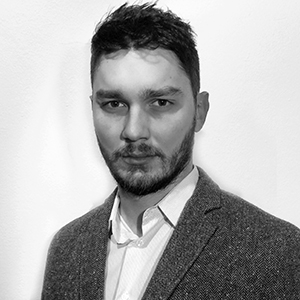 Nate Vickery is a marketing consultant and author mostly engaged in researching the latest marketing technology trends and practices applicable to startups and SMBs. He is also the editor at Bizzmark Blog and an author on The Next Web.