Microsoft General Manager Dave Mendlen is in Palo Alto today to participate in a rare fireside chat with the CEO of Lifograph, Dea Wilson.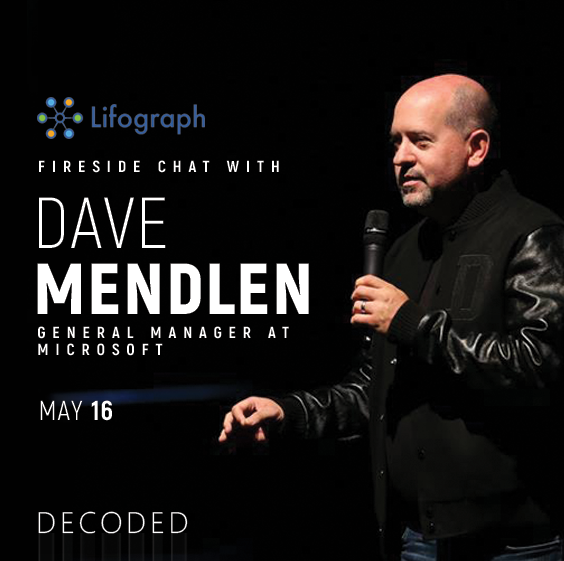 Mendlen flew into Silicon Valley from Seattle specifically for this event to chat with the "Wiki of People" CEO.
Drinks and Chinese food will be served for dinner in the Procopio building at the event today which runs from 5:45 PM – 8:45 PM PDT.
AGENDA:
5:45pm – 6:30pm – Networking reception
6:30pm – 7:45pm – Speaker program
7:45pm – 8:15pm – General networking
Dave Mendlen is a General Manager at Microsoft and he is one of those gifted speakers who have the magic to capture entire audiences and inspire everyone with his vision and stories.
Due to his great ability for engaging communication, Mendlen was chosen as a speechwriter for Bill Gates and Steve Ballmer, composing landmark speeches featured in the media, including Bill Gates' last speech and Ballmer's first speech as CEO of Microsoft.

He is also an Executive Producer and Creative Director of the DECODED Show, the documentary web series led by Microsoft Chief Geek, John Shewchuk – CTO for the Microsoft Developer Platform.
The Microsoft GM has built and managed multi-billion dollar software businesses and is a sought-after speaker and commentator on TV and media, as well as a contributor to various startup accelerators and publications, including The Next Web.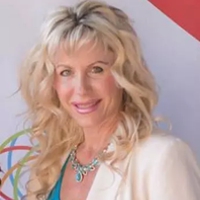 Lifograph CEO Dea Wilson is a serial entrepreneur and Managing Director at the Silicon Valley Incubator. She is also an Angel Investor at the Wharton Alumni Angels and Tech Angels, her investment interest being in consumer, mobile and SaaS startups.
The Wiki of People is a free people search engine with 500K profiles and 1.2M connections, matching people and companies based on their needs, skills, interests and real-life relationships.
Dubbed "Ms. Silicon Valley," Wilson is what people call a "super-connector", her expansive network including the "Who's Who" in startups, venture capital, technology, entertainment, etc.
She is a big supporter of female founders and investors and currently leads a community of almost 1,000 women leaders and entrepreneurs.