This may be news to some, but having entrepreneurial experience can be a huge boost to your resume, especially if your experience is in some way related to the job you're applying for.
Even if it's completely disconnected from the job you're presently trying for, don't worry, because being an entrepreneur (or solopreneur) would've given you a number of transferable skills that will come in handy in any job.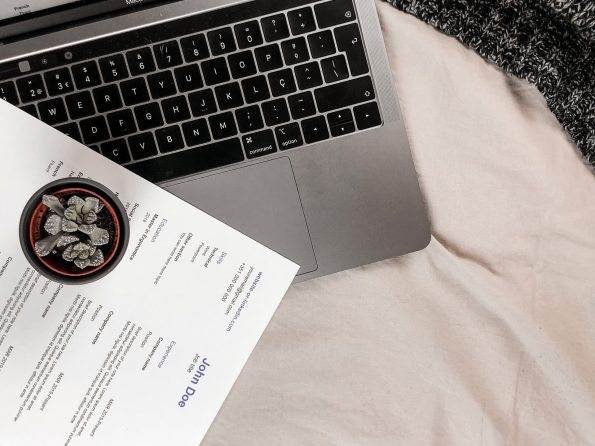 Image source:https://unsplash.com/photos/4YzrcDNcRVg
If you're returning to employment this year after being an entrepreneur for a while now, then you absolutely should include that experience in your resume. However, it can be hard to think of ways to make your experience stand out as something unique and different.
That's why we're here to give you some tips on how you can spice up your resume and make sure it gets a second glance. Without wasting more time, let's get started right away – happy reading!
1. Templates Matter
We're talking about templates right away because a fact you should always remember is that you could have the most suitable experience and education, but using the wrong template (or no template at all) could make people skim over your resume and forget about it without a second thought.
Though it seems frustrating, it's a fact that people have a higher chance of paying more attention to a resume when it looks well put-together.
That doesn't mean that you could use a pretty template and get any job you try for—all we're saying is that you have a higher chance of standing out if you focus on presentation – just like a job interview.
If you've never used templates for creating your resume before, you should give it a try and see what a difference it makes. Not only does it make your content look better, but it also gives you a chance to highlight some of your experience which you feel is most important or relevant to the recruiters—such as your entrepreneurial experience.
2. It's All About How You Say What You Say
We don't mean you need to clickbait them by saying things that aren't true or exaggerating your real experience, what we mean is that you present information in such a way that they're able to see the connection between the job role and your experience for it.
For instance, instead of saying that you started a candle-making business that grew big over the last two years of the pandemic, you should focus on the other aspects of the business that you handled which led to its growth. 
This could be handling social media accounts, creating and managing a website, managing your customers using a CRM software, sending out newsletters and marketing emails, coming up with campaigns to increase your sales, communicating with clients, collaborating with other businesses, and so on.
These are all tasks that could be related to the experience required for something like a marketing or branding position, so you should make the most of it.
On the other hand, if you're trying for the role of a manager, you should focus on how you managed the growth of your product, whether you had a small team working under you, and include any other relevant experience that could prove your skills as a good manager.  
This way, you'll not only convey your relevant skills and experience that led you to succeeding as an entrepreneur, but you'll also point out how you have real-time experience in running a business, rather than just knowing the facts about business given in books.
Skills that Matter the Most
Nowadays, recruiters aren't just looking for potential candidates who have the right experience for a role – they also want someone who has good soft skills.
Here's where you can highlight all the personal traits and characteristics that led you to build a business from scratch – whether it's good communication, excellent speaking skills, great leadership, or even just a talent for being a good administrator, make sure you include the skills you picked up along the way during your entrepreneurial journey.
It's important to remember that listing out these skills in single bullet-points isn't going to impress anyone. Instead, be sure to add a one line description for each skill, and how you were able to use it to build your brand in the past.
We hope these tips help you land the job of your dreams—good luck!