When it comes to recruitment, all businesses have different practices. Whether they advertise vacancies on the same platforms or with the same agencies repeatedly or follow a set template that gets posted, alternate methods suit different businesses. Some businesses may be content with their current recruitment efforts; however, some may think it could be improved.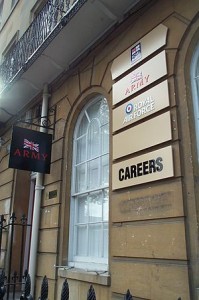 If you're launching a new business, then you need to make sure that you start your recruitment process as you mean to go on. That means choosing the right way to advertise for vacancies so that you can quickly hire the staff you need to drive your start-up forward.
For new business owners, it can be tough to work out where to begin when looking to advertise job vacancies. Thankfully, there are plenty of options out there, many of which are free or affordable, so you can quickly build up your workforce.
Here is our guide to searching for platforms on which to advertise your start-up's job vacancies and improve your chances of finding the right staff to drive your new organisation forward.
Social Media
Contrary to popular belief, social media isn't just helpful in socialising and making connections; it can also be a potent advertising tool. Nowadays, the number of people and businesses utilising social media for recruitment or employment purposes is higher than it has ever been and continues to climb. With around 79% of the population using social media as a part of their job-hunting process, it would be highly disadvantageous for modern-day businesses not to use it for personal gain.
Some of the most popular sites for companies to recruit from are Facebook, Twitter, LinkedIn, and many others. Utilising your start-up's social media platforms can help your adverts reach a larger audience from a broader location which they might not have reached previously. Using social media platforms to place a job advert can also help new businesses to reach their target audience and advantage over competitors. Plus, unlike many job search or recruitment sites, social media platforms allow companies to find potential candidates faster and at a low cost, as most social media platforms are free to use.
Job Boards
A very popular option for recruiting businesses, particularly start-ups with limited hiring experience and a small network, is job boards. These platforms can be beneficial for new companies looking to reach a broad audience and quickly. Depending on which provider your company opts to use, most job board advertising sites allow businesses to create their own profile, enabling recruitment managers to personalise the recruitment experience. This could be by adding the company values, goals and beliefs, a job description, company logo etc., which is an excellent opportunity for potential clients to envision what working for the business would be like.
Not to mention, opting to use job boards as opposed to leading recruitment companies can help to save money during an already expensive process, with some job board sites giving special promotions to larger corporations or first-time users. This is important for start-ups, which are seeking to save money to put into their burgeoning business. Companies can get assistance to post a job online by using recruitment experts such as Hiring People, who offer a wide range of recruitment services designed to help enterprises advertise their vacancies. Consider enlisting their services and seeing how they could help your start-up business with its recruitment needs today or in the near future.
Hire In-House
Alternatively, another cost-effective way for start-ups to advertise vacancies is in-house or by simply asking staff members if they could recommend anyone for the job. Or you could create an email list of contacts you had from before you started your business, stating the job description, requirements etc. and encourage interested parties to come forwards. It's no secret that employee referrals are one of the most effective ways of hiring.
Those who make a referral are more likely to put forward hard-working, deserving individuals than risk getting the blame if the referred individual proves to be no good. Plus, hiring through an employee referral system is much more cost-effective than using a recruitment company. If you find that no one is being put forward, you could always offer an incentive to encourage people. Such as an Amazon gift card, a small bonus, perk days etc.
Newspapers or Magazines
Although advertising via newspapers and magazines may be considered old-fashioned now, new businesses can't discredit their usefulness regarding recruitment. Not to mention, if companies are looking to fill a role intended for a specific age bracket, newspapers and magazines may be more effective than advertisements via social media platforms.
The only downside to recruiting via this method is that it can be costly, particularly for a new company, and at best, the advert will only be visible for the period that the magazine or newspaper is circulated or on the shelves. Alternatively, businesses could consider posting their ads on internet formatted publications instead, provided that the intended newspaper or magazine has an online feature so that you can boost your new business's online presence quickly.
Your Website
Surprisingly, smaller and newer organisations often overlook advertising vacancies on a company's website as this is generally a recruitment technique used by larger corporations through the help of established recruitment companies. However, it's proven that a company's website is one of the first places that potential applicants will look for new vacancies. If you fail to have such a section on your start-up's website, it may deter potential applicants as many find it easier to apply through the company's website than other recruitment sites.