There are many aspects to building a website. You need to choose the best web host; you have to find a website theme or design that works with your branding; and you need to find a service that can scale to your long-term goals. All these things need to be carefully considered before pulling the trigger on your new website.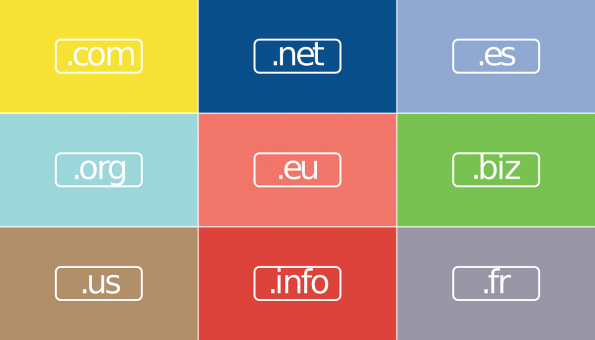 Unfortunately, some people forget that their domain name is also an important part of their website's identity. Choosing the right domain name can instantly lend an image of professionalism, just as choosing the wrong one can sour your image. But how do you know which is which? After all, there are hundreds of millions of active domains!
Follow these tips for conducting your own domain name search.
Get a General Idea for Your Domain Name
You should have a general idea of what you want your domain name to be before you start conducting research. If you're a business owner, you will probably want to somehow incorporate the company name into the domain. This is beneficial for a few reasons. First, it will make people feel much more confident about your site. If your domain is something completely unrelated to your organization, it's going to raise red flags in people's minds. A totally random domain will make your site look unprofessional and spammy—or even malicious! This will instantly deter certain individuals from visiting your webpage. Once you have a few options in mind, you can start delving deeper into the research process.
Use Domain Search Tools
There are tons of tools out there for helping you in your domain name search. These domain helper sites come in a variety of forms, and all fill a slightly different niche. One of the most common forms of domain tools allows users to generate available names based on one or two predetermined words. Options like this can be extremely useful if your preferred names have already been taken.
Do Keyword Research
Why should you do keyword research before deciding on a domain name? Because the SEO-compatibility of your site might depend on it. A domain with strong keyword is likely going to perform better in organic search results. You ideally want to choose keywords that are related to your enterprise. As already stated, building a seemingly random domain isn't going to make you look professional. Try to use keywords that are relevant, but not oversaturated. This can be advantageous for getting you onto the first page of organic searches related to that keyword.
There are a lot of resources out there for keyword development. Looking into these will help you build your domain and get better SEO results for your whole site going forward.
Get a (.com) Address
The vast majority of websites use a (.com) domain. There's a few reasons for this. First, it's what the bulk of consumers are used to seeing and typing into address bars. Second, a (.com) is often helpful in SEO. In fact, Google and others' search algorithms generally favor brands over other pages. Since brands are almost always going to use a .com domain, these addresses typically perform better in organic search results.
However, (.com) isn't the only way to go. For example, if you are building an online personal portfolio to showcase your freelance work, you might be better off employing a (.me). Similarly, you might want to stress the location of your small business to consumers with a (. phoenix) or (.NYC).
Understand that a (.com) is only one available option to you. Brainstorm your domain extension to determine the best option for your website needs.
Be Creative When You Must
Sometimes you're going to have to put your creative genius to work if you want to get the perfect domain name. If all your top options are exhausted, and you can't afford to purchase an already registered domain, you need to come up with a novel solution. You can do something as simple as adding one active word before your brand name.
A subscription delivery service could add the word "try" in front of its brand name (such as TryDelivery.food or TryFashion.com). This is effective for SEO and will likely be an available domain. As stated above, it's also possible to add a country or city to the end of your domain name. These domains are likely unregistered and can also help your brand in organic search.
As you can see, choosing a domain name is not a flippant decision. It takes a lot of thought to come up with the perfect one—especially if your top contenders have already been taken. Take these tips into account when determining your domain name.