Many landlords write off the potential assistance of a property management company as an unnecessary expense, believing they can do the job just as well themselves. However, some have come to rue this decision, soon realizing that property management is not as simple as it looks. Indeed, it is a challenging task that requires much time, commitment, and patience. Property management assistance is advisable.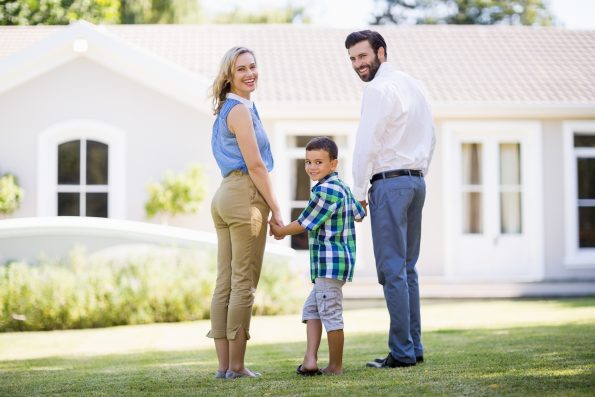 Property managers charge a fee for their services, typically a percentage of the rental price. While landlords might feel that this bites into their profits, they are taking a one-dimensional view of the situation. Only when they analyze the savings they will enjoy in the long-term when working with a property manager do they understand why it is a worthwhile option. Here are five reasons you should entrust your rental property to professionals:
Regulatory compliance
Getting expert assistance in property management in Jackson MS, or in any other U.S. city, depending on your property's location, from local companies like Evernest, Terramark Real Estate, and Overby Residential or national corporations like Pinnacle Property Management Services and BH Cos. ensures that landlords remain on the right side of the law. Evernest agents understand how vital it is that their clients do not violate federal, state, or local housing laws. They are trained, qualified professionals who know the legal ramifications of property management and how to ensure compliance. Evernest has an established reputation for their property management assistance in Jackson, with locations in Mississippi's neighboring states of Arkansas, Alabama, and Tennessee.
Among the statutes property managers enforce is the Fair Housing Act that prohibits discrimination against potential tenants based on race, religion, ethnicity, nationality, or sexual orientation, among others. They also understand the legalities of contracts, ensuring that all parties receive fair treatment. Another vital legal process property managers are intimately familiar with is evictions. They manage these procedures, circumventing the need for prolonged legal disputes that disadvantage landlords. As a rental property owner, you cannot claim ignorance of the law as a defense if someone sues you. Unless you intend to study all the necessary statutes and regulations, hiring a professional property manager to handle your rental business is better.
Building a rental business
Many landlords do not expand their rental businesses because of the time and stress property management requires. They do not shop for properties further afield, afraid that something will go wrong, and they are too far away to deal with it. They do not invest the proceeds of their rental income in new properties that will earn them more money. These landlords end up thinking small when they should be thinking big.
It is impossible to be a full-time landlord when you own dozens of properties or are running a rental business on the side while still working another job. It is also not advisable if you live out of state. However, these restrictions only apply if you decide to act as your own property manager. Hiring a property management company frees you to pursue other endeavors like working or expanding your property empire. You can also buy a property in your preferred retirement destination and rent it to repay the mortgage until you are ready to move there permanently.
Payments
Property managers have their ear on the ground in local rental markets, understanding that they differ from one area to another. Jackson's property agents know the current trends and developments in the city's residential rental industry, allowing them to set fair, competitive rental prices for their clients. Too many landlords undercharge their tenants, limiting their property's profitability.
Property managers also ensure that tenants pay their rent. Most landlords agree that chasing after tenants to get what they are owed is one of the worst parts of rental property ownership and one of the key benefits of property management assistance. This burden becomes the property managers once you hire them. They have the experience and expertise to ensure that tenants pay up on time and in full without any hassle.
Tenants
Property managers know the best ways to market and advertise rental homes to attract suitable tenants. They use professional photographs and well-written content, uploading these ads to the most visible platforms. Agents understand the value of screening and vetting potential tenants to ensure that they will be good payers who do not cause damage or trouble.
A property manager acts as a buffer between landlords and tenants. Therefore, you do not need to deal with your renters directly. This helps keep them at arm's length to maintain a professional relationship. Plus, property managers will handle the important work of screening applicants. This means having potential tenants complete a rental application and undergo screening, including a credit report, criminal background report, and eviction history. Most property managers utilize quality tenant screening services to make sure that they get all the information they need on a potential tenant. In the long run, this will save you money and give you peace of mind as a landlord.
Repairs and maintenance
A property manager ensures that your rental home undergoes routine maintenance and deals with repairs when needed. Landlords who outsource their property management no longer field calls from tenants about broken pipes, leaking roofs, and damaged walls or doors. Instead, the property manager deals with this on their behalf.
Property management companies develop close relationships with contractors and service providers who do repairs and maintenance work. As a private landlord, you need to find these businesses yourself and vet them to ensure you get the property management assistance you pay for.