People's desire to look good in photos is one of the most natural and common ones. Images of any kind are everywhere — from professional photography shots to popular commercials to casual social media profiles. A vibrant and healthy skin always contributes to their quality. Photogenic personalities may also have issues from this perspective.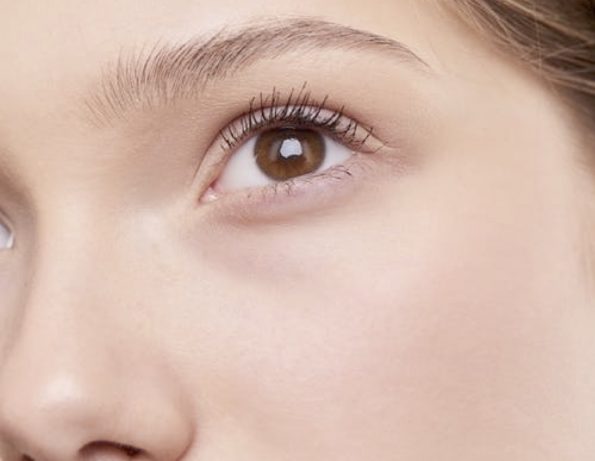 Getting expert tips from experienced photographers is a lifesaver. One of the simplest methods to cope with the problem is retouching. To tune this skill is worth the game. Let's get a deeper insight into the topic!
Prerequisites to Retouching
Thanks to an advanced app to smooth skin like RetouchMe, your level of professionalism doesn't prevent you from receiving plenty of gorgeous results. A rich collection of brushes comes along with automated features, which simplify the work to be done. However, there are some crucial pre-shooting and photographing techniques to take into account to make further retouching operations even more efficient:
The importance of makeup shouldn't be neglected in professional photography. It is better to wear no makeup than to apply it improperly. Thanks to modern cosmetics, models can improve their skin condition, avoiding too much oily or dry look. The effect can be the opposite — instead of hiding deficiencies like scars or pimples, wrongly chosen beauty industry solutions will highlight them. Retouching is possible in both scenarios, but it is better to create a picture, rather than fixing shooting mistakes.
Poor or excessive artificial lighting for studio shooting is one of the worst enemies. Even professional retouching may result in unnatural skin types to solve the problem, so it is always better to adjust your studio light sources beforehand. For instance, light diffusers and a few lighting spots enable manipulating light shapers more freely and productively.
Retouching Skin Tone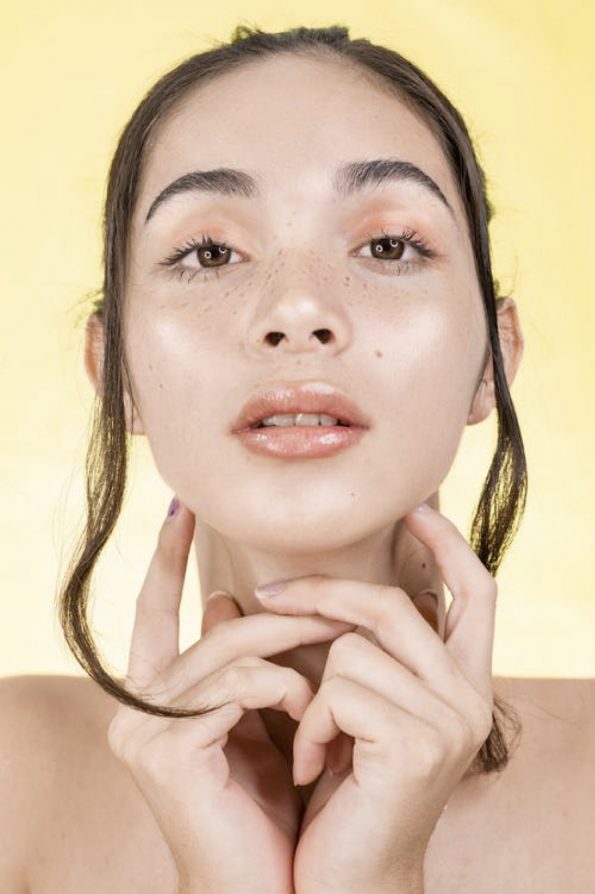 There is no universal scenario to make your skin look the best. People are different, and your tools have to be flexible enough to be adjusted to each and every shooting case. Your photo subjects will shine perfectly thanks to the following professional photography tips:
Once again, it is crucial to pay attention to the light. Laying additional filters on photos may solve the problem, but the main character of the layout shouldn't look like an alien. If you adjust the model's skin tone, ensure the surrounding environment is "synchronized" accordingly.
Choose the right white balance. This will help you get rid of overly pale and unnatural-looking faces once and forever.
When editing someone's skin in the photo, don't forget about real proportions. Camera calibration will complement the process. If you aren't sure what steps to make, get inspired by qualitative photos on the net. Simply put, cheeks can't be of the same tone as the forehead, but the blush shouldn't seem as drawn by hand too. The balance is important, especially for a marketing shot.
The Final Verdict
All in all, broadening the dialog here is crucial. Without practice, gorgeous results are random, and you can poorly control them. In turn, the efficiency of your work is minimal. Knowing the basics will open the doors, and your responsibility is to be careful and not to fall down because of the lack of desire to actually do something personal in photography.
You don't have to start with crazy ideas or similar approaches to stand out in professional photography — a healthy and vibrant look of models in your photos will already help you be ahead of many masters. Just check it out!