Imagine you are a customer browsing through a website, and you see something that interests you. However, before deciding to make a purchase, you need to ask some questions to the business for clarification. You then go ahead to call them, but the number does not go through. Frustrating right? You decide to send them an email, but two days later the email is not answered. The obvious will happen next i.e., loss of interest, and that is how easy it is to lose a potential customer. There is nothing more vexing to a customer than delayed responses. Therefore, it is essential to have business texting tools to boost your real-time engagement with them. Here are some few reasons that will further emphasize the need for real-time customer support.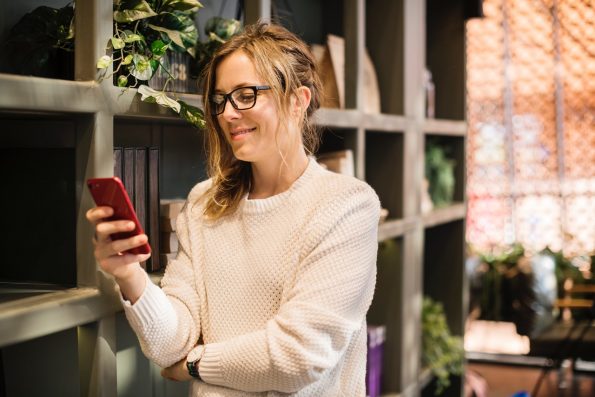 Real-time customer engagement generally aims at improving customer satisfaction by giving them solutions to their problems as fast as possible. Fast response time is always a plus when it comes to customer retention. They feel that the business cares about their needs and will want to interact with them more and more. Furthermore, the customer may be so pleased to the point of referring to other potential clients your way.
Improving operational efficiency
In the customer support world, trivial matters may clog up the support email fast, thus hindering the team from working on major issues that require more time. Real-time support enables the business to solve minor problems. Answering a question a client may have about a product very fast to allow the customer to arrive at a purchase decision. Furthermore, the quicker the issue is resolved, the faster the business realizes the sale.
Enable managers to know what is going on
Through real-time communication with customers, the top managers can understand what is working and what is not. With that information, they can then proceed to put measures in place to improve customer support or make improvements on the product as a whole. It is easier to identify mishaps and solve them just as quickly.
There is an intrinsic satisfaction when one sees how much their effort goes into the growth of a company. Through business texting tools in real-time customer support, employees can monitor how much they assist customers, and this motivates them to work harder. Morale like this makes them work twice as hard, keeping your customers happy and the bottom line growing.
A business must evaluate how well they are doing in regards to keeping their customers. Through real-time communication, they can see where their efforts are going and how beneficial they are to the business. The business can also evaluate the employees' performance to see areas in which they are good at and which need improvements. It forms the basis of training programs for the company.
In conclusion, real-time communication with clients through business texting tools is a definite way to get a competitive advantage over rivals. It ensures you capture your customers with real-time customer support and greatly enhance customer retention.