When it comes to increasing brand awareness, social media platforms are king. Not only do they allow businesses to access a global audience, but they also provide the perfect way to deliver relevant, interesting content to the consumer. Initially, blogs were seen as the best way to engage with an audience, however, these days there is a new contender for the content crown: a video marketing technique called vlogging.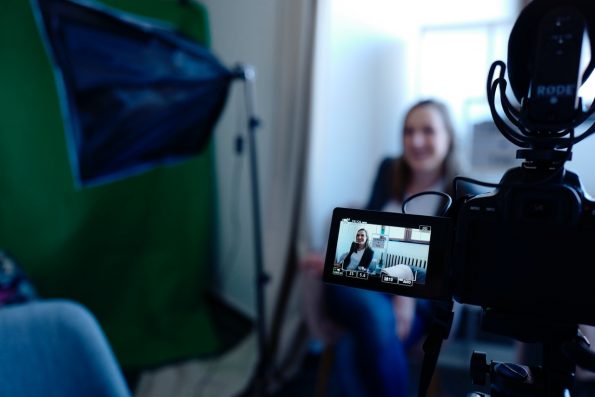 What is vlogging?
Vlogging has its roots in blogging, which is essentially the collection of written content on a website. Blogging is a great way to boost the SEO of a business and give it plenty of insightful content to share; however, vlogging provides brands with a different format to reach their audience.
Vlogging is essentially a blog on a video. Super popular with a specific demographic—namely millennials and teens—vlogging is an alternative to traditional media promotion such as television adverts and radio commercials. They open up the opportunity for businesses to reach demographics that tend to consume content in a different way from reading blogs.
Why is it trending?
It is estimated that more than 1 billion hours of YouTube content is watched every single day. YouTube attracts about one-third of internet users; this is because roughly 60% of people prefer video platforms to live television. There are many reasons why businesses need social media, but the ability to connect with a third of users on the internet is most definitely one of them.
The rise in mobile phone usage, as well as the improvement of internet connectivity and WiFi, means that people are able to consume video content anywhere at any time. Videos are easy to watch, share and engage with, making them an ideal marketing tool for brands.
Marketers are aware of the influence that vloggers can have over their audiences and are now working with vloggers to promote brands and gain more exposure.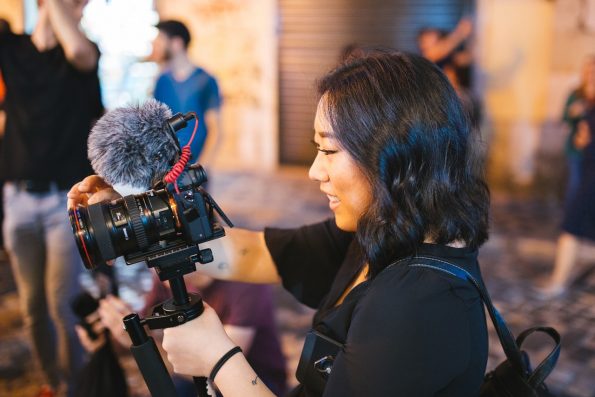 Defining the brand 
The first step in creating a video marketing strategy is to define the brand. This involves looking at the voice, design and unique selling point of the business. Does the business want to appear corporate or fun? Will it engage with customers in a light-hearted way or a more authoritative, educational one? What makes it stand out from the rest? All of these factors need to be defined and kept consistent across all social media platforms, website content and marketing materials.
How to use vlogging to increase brand awareness
Whether you're a vlogging newbie or a seasoned pro, there are plenty of ways that you can improve your vlogging technique to increase awareness of your brand.
One of the most important factors is to know your audience.
Think about your ideal demographic and who they are. What kinds of things are they interested in? Will they respond well to straight-talking or a more relaxed approach? Try to understand as much as you can about the people you are marketing to, as this will inform your vlogging style.
It's also important to make sure you stand out.
With billions of YouTube videos being watched every day, it will be extremely easy to get lost in the sea of competition. Your vlogging strategy needs to be interesting, shareable and appealing enough to attract the attention of your ideal consumer. To attract more attention, there are useful services to help you with it, such as SocialBoss.org. Such services help to get more subscribers on your YouTube channel. Besides, the more subscribers you have, the more attractive and popular you become. This way gives you the opportunity to gain a large audience that will grow fast.
Keep it snappy.
More than 80% of online adverts are abandoned within the first half of the advert. People haven't got time to spend hours watching videos and adverts, so get to the point, and get to it fast!
Check it across all platforms
Make sure your video is easily viewable on tablets, phones, and PCs so that you don't miss out on the vast mobile audience.
Promote it!
To really ensure that your video is seen, you need to promote it on all types of social media, as well as via your email list and website. This is the best way to ensure that your vlogging efforts do not go to waste. Engage with other vloggers and look to collaborate so that you can promote each other to your audiences.
Vlogging is undoubtedly one of the best tools in a digital marketer's toolbox. Video marketing grabs, holds, and maintains a bigger audience. By using the right vlogging techniques, brands can quickly engage with their audiences and build on brand loyalty. Don't get left behind—take your brand to the next level by starting your vlog today.