If you are planning to manage your own startup or business after being employed or working as part of a larger business, this can be a daunting process. Managerial skills take some study and practice. There are a number of different factors that you have to take into consideration such as finances and employees that you will not have had control of in the past. This will impact the way that you run your business. To enable you to manage your business sufficiently, here are the top ways in which you can become a successful manager and owner.
If you have never been a manager before or do not believe that you have the sufficient skills to control numerous factors such as a budget and business plan, you should think about the range of business qualifications on offer. Taking a leadership course can be a successful way of gaining the skills and experience you need to manage your own business as this will teach you how to resolve challenges and conflicts in the workplace efficiently, and how to make effective decisions for the benefits of your business and the workplace. By taking the Master of leadership at Deakin, Deakin University offers you the opportunity to gain practical experience and grow your managerial skills in sight of running your own business.
Controlling the finances of your business is a critical aspect of managing your own business. There are many managerial skills that you can use to sufficiently control these.
You can download finance tracking applications that can automate and store all of your financial information and processes, such as your invoices and cash flow analysis, to better enable you to understand the state of your finances.
Creating a budget is also important to allow you to control your finances as this will allow you to organize the money available to reinvest into your business and ensure that your expenditure does not exceed your profits.
It is also important that you know when it is necessary to cut costs and when to do this. You can limit expenditure through methods such as switching your energy supplier, hotdesking or sharing co-working office spaces and transferring all of your paper documents onto online storage systems such as the Cloud.
You should also ensure that you deliver invoices on time. Follow these up if you do not receive payment by the agreed time, especially if there has been no communication between you and the payee.
You should also download efficient accounting software for computers or hire a bookkeeper who can moderate your expenditure and prepare them for the end of the tax year.
Manage and Delegate to Your Employees
The next important aspect of any managerial role is how you lead your employees. There are many methods that enable you to make them happy and more productive. For instance, you should always communicate your company's goals and the latest news about your company with them. Make sure they have an idea of what they are aiming for and reassured in the face of any potential change. You should also be able to instruct your employees. Yet also keep up a good relationship with them as this can increase morale and shape a more positive atmosphere in the workplace.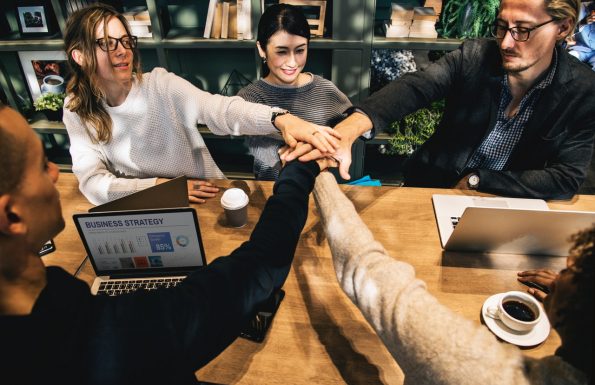 However, it is also important to delegate work to employees. If you have sole responsibility for too many tasks and departments of your business, this can lead to poor health for you and mean that the quality and sufficient of your business suffers. By employing staff to take on different roles that you are happy to lose responsibility for, you will be able to oversee the elements that are of most importance to you and find employees that are especially skilled at these tasks.
As a manager, especially for a startup, it is critical to create targets for your business that are based on your financial predictions for the future, including any socio-economic events that may affect your business. Your targets should be implemented as part of your business plan and they should be used as a guide to aim towards, motivating both you and your employees and establishing the areas of your business that need to be improved. You can then change these targets to adapt to your current business situation dependent on how these work for your business.
It is also important to stay organized as a manager, with many documents and tasks relying on you such as budgets, payrolls, and timesheets. To stay organized, you should create a timetable of when you are going to do each task, make sure that your desk is decluttered at all times, create an effective filing system both for real documents and online archives, and create a to-do list. It may also help you to stay organized by automating some of processes so that you can cut down on time-consuming activities.
Keeping a list of managerial skills that you can practice is another sure way of staying on top of your company's performance.