Today, it is already difficult to imagine a successful business that would not use a CRM system to one degree or another. The real estate industry is no exception. In this article, we'll look at the challenges users of real estate software development services face and when your company should consider building its own real estate CRM.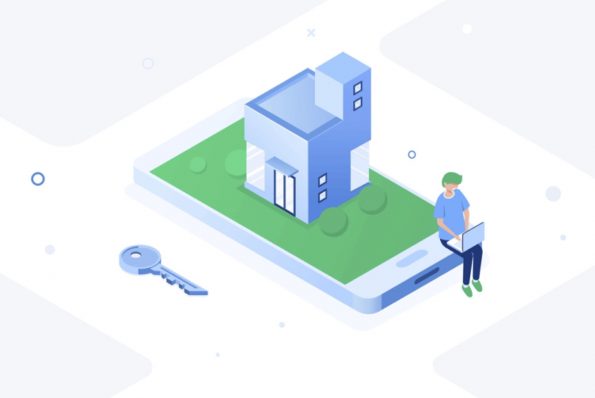 Using CRM in a company is a no-brainer because of its many advantages. Its use helps to significantly save time for both the manager and ordinary employees. Also, the use of a CRM system not only helps companies manage their customer base, but also makes it possible to keep up with the expectations of today's home buyers and sellers.
We have collected statistics to prove this.
The usage of CRM – systems in real estate is beneficial:
a 29 per cent boost in revenue
a 34 per cent boost in sales productivity
Improve sales accuracy by 42%
up to a 300 per cent boost in deal conversions
8 to 14 per cent of the time it takes to complete a deal may be saved
Analysis of the difficulties real estate firms encounter while selecting a CRM
In the next section, we'll examine the challenges that firms encounter when attempting to choose the best CRM system for their own needs. Many firms still hesitate to implement real estate CRM systems because of these challenges. However, there is still a lot of information out there. Although CRM – the technologies mentioned above – have several advantages, less than one-third of all real estate firms actually make use of them.
The most common argument for not utilizing CRM is that it's tough to choose the best one for your company. Real estate agency owners and managers have difficulty deciding which of the many alternatives to using?
When it comes to picking a CRM, research shows that the majority of people have no idea where to begin. A real estate CRM system's ability to integrate with other systems in a firm has yet to be determined, and it's not apparent if this or that system is capable of doing so.
In fact, the software industry is full of solutions and products, and it's simple to become lost among them.
Consider a CRM Solution Customized for Your Company in Five Situations
Case 1. You need specialized capabilities to meet your business's specific requirements or operations.
One of the most compelling arguments in favor of custom software development is that it allows business owners to differentiate their products from the competition. In the same way that they serve the vast majority of businesses in other sectors, most off-the-shelf CRM systems provide real estate firms with universal features.
Your company's unique demands may not be met by pre-built CRM systems. A unique approach gives you the capabilities you need. As a result, you will be able to simply increase the CRM system's capabilities as required.
Case 2. You own a medium or big real estate firm, and you need a CRM system that can accommodate your needs.
However, a real estate CRM capabilities should be linked to the size of the business. In the case of small businesses, it makes more sense to go with a pre-made solution that is tailored to their specific requirements. More system adaptability is required as a firm expands, and its operations become more complicated.
If the organization employs more than 50 individuals, the issues become clearer and most commonly, big companies focus on CRM solutions. Nevertheless, there are issues to be found in this scenario as well.
Case 3. You want to maximize the integration.
This implies that your CRM may be linked to your website, a third-party application, or a third-party service for the exchange of information. Your company's productivity might rise across the board as a result of this. Google apps, different accounting software, IP telephone services, project management applications, and email services are among the most often requested CRM integrations.
Your real estate CRM system will need the assistance of a skilled developer that is well-versed in the integration process. This gets more complicated since not all commercially accessible solutions provide free API interfaces. They're frequently more expensive.
Case 4: You prefer to use a single CRM system instead of hopping between numerous ones.
It is possible to run a real estate firm using any number of tools, some industry-specific and others general. Think of cutting-edge innovations like virtual and augmented reality (VR/AR) tours, as well as anything that may be released this year or next.
Case 5. Analytical expertise is required in this case.
Real estate software has a strong focus on analytics, but off-the-shelf CRM solutions typically offer a generic approach that isn't the best option. Analytics that are not tailored to your specific needs, as opposed to those that are created based on your priorities.
Want to get your own real estate CRM software? Then rather follow this link, https://digitalsuits.co/services/dedicated-development-team/.