You may have heard about the entrepreneurship buzz everyone is on. "Be your own boss." "Craft your own schedule. In all of the applause, it can be easy to get caught up in the startup launch trend that may not be for you.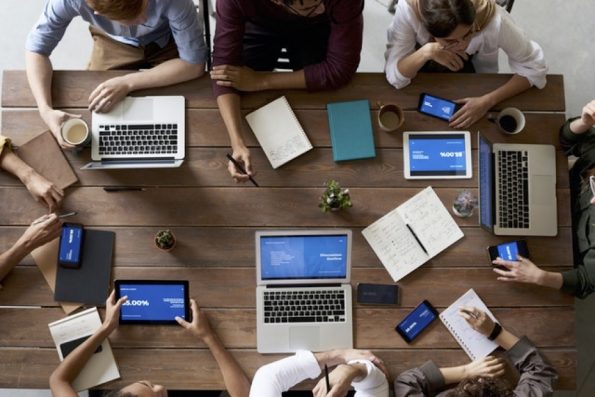 So, what exactly is defined as a startup? The term startup refers to a company in the first stage of its operations. Startups are founded by one or more entrepreneurs who want to develop a product or service for which they believe there is a demand.
Knowing about your resources will take you a long way in the land of startups. Everything from researching small businesses that specialize in aiding your business' success to finding ways to optimize resources such as outsourcing. Investing in marketing or hiring an agency to guide you through successfully promoting your startup could make or break your company.
Check out Exults Digital Marketing (https://www.exults.com), a full-service digital marketing agency that can help your startup with a range of marketing services, including SEO, social media, email marketing, and programming.
Creating a startup can be majorly rewarding, but it can also be a rude awakening. The first step is to keep up with industry trends. Continue if you want to know what column you may fall under.
How to Know When You Are Ready to Pursue A Startup
How do you know if the startup life is for you? You have answered all of the following questions with yes:
Do you compete with the current competition?
Is there a need for your product or service?
Have you tested the market?
So, what do you do?
You get started with pursuing your StartUp. To begin, make a startup launch business plan. This plan will give you an outline for your business. It is like writing an outline for an essay. It helps you understand what you have, what you need, and what you want it all to amount to in the end. Businesses have been made without them but being new to StartUp…grab a pen.
The world runs on money. Get your begging and salesperson pants on, and get ready to ask people for money. It is important that you believe in your idea and have a clear cut plan that results in making more of it. Your investor, or soon to be's, will want to know what is in it for them if they choose to invest in you.
Life gets lonely without a tribe. Surrounding yourself with the right people is one the of best things you can do as an entrepreneur. This is a rocky ride, and you want people who can withstand it with you. And help you write your apology letter to your investors if things go south. (but they won't…..optimism!)
You want to get your product out there. I will provide one of the most powerful ways to do that in the last paragraph, but you need to invest in marketing. If no one knows about your StartUp, then it will be a bust. No matter how good it is. So, get out there.
A pivotal last step in this plan is the customer base. You need customers. You need to treat the ones you already have like royalty so they can do some natural marketing for you. However, you need to get out there and pinpoint your customer base. When you find them, you need to deliver high-quality services and make this your standard.
Lastly, put on your parachute suit because no one knows the fate of your company. All that is known is that your ducks are in a row for your StartUp launch and you my friend are now jumping into the unknown. Be prepared to handle the impossible.

The Rude Awakening: Not Ready For A Startup Venture?
Maybe it's too soon to take on an entrepreneurial venture, or perhaps you're underestimating the workload. You have answered all of the following questions with no:
Do you compete with the current competition?
Is there a need for your product or service?
Have you tested the market?
So, what do you do?
You regroup. You need a new idea or to adapt your StartUp to the newfound information that you have researched. There is no worse idea than to continue on with a bus that has the wheels falling off.
The market is hard for those with a strong StartUp idea, so just imagine what it is like for a company that is not ready to even scratch the surface. Time is on your side, and you can take your resources (or write a great apology letter to your VCs (venture capitalist) with you to craft a new startup launch plan. Either way, it is time to go.