Starting your own business can be an exciting time. But it can also be stressful, daunting, and incredibly overwhelming, especially when it comes to the task of raising the necessary funds to get your dream off the ground. Where to even start to raise startup capital is the question on nearly every new, potential business owner's lips, but asking for advice is never easy. This is because of a fear of appearing inexperienced or ignorant.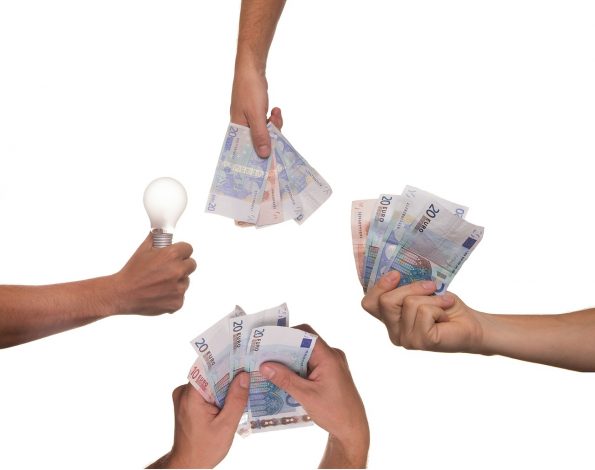 However, everyone needs a little helping hand when doing something for the first time and new business owners are no different; so, read on to find out the perfect capital-raising option for you and your startup.
Do it yourself
If you can afford to raise the funds yourself or in a group, if you are launching your business with others, then this can have many benefits for you and your business.
For one, you will have complete control over how you run your business; with no external investors wanting an input or a share of your profits. Funding your own business also shows potential clients that you truly believe that your company will succeed as you have invested your own savings in it.
An effective way to raise startup capital yourself is through trading. Trading Tips pride themselves on teaching regular people to become smart traders and offer invaluable advice on how to get started.
Look to your family and friends
This option can be a great way of getting an investment sorted out quickly and with minimal effort. It is very likely that your family believes in you and your potential, so they will be willing to invest in your business, but this option does have some drawbacks. Looking at the worst-case scenario, if your business fails, it could badly affect your relationship with the family member that chose to give you money.
You should always be honest when asking family or friends to invest and explain clearly to them all the risks that are involved.
Apply for a business loan
This option also allows you to keep complete control of your business but does come with higher risks. Obviously, even if your business does not succeed, you still need to pay back the loan, which can cause additional stress for new business owners.
If you do choose this avenue, make sure that you do your research and compare interest rates from several banks before signing on the dotted line. A financial advisor from the bank can also offer you advice and support on starting a new business, which can be helpful for beginners.
Crowdfunding
An increasingly popular way for the modern generation to generate cash quickly, crowdfunding is most definitely not for everyone, but it does have its advantages.
When you pitch your business on a crowdfunding platform, not only are you sourcing potential investors, but you are also marketing your business to the masses – before it has even been launched. That is an undeniably good way to achieve word of mouth about your product or service, and it's completely free.
However, crowdfunding is highly competitive, and you may struggle to raise startup capital you need unless you have a solid business idea that is able to stand out from the crowd.