Quantified Media is a media agency creating opportunities for skilled graduates and professionals in the field of digital advertising and direct response marketing. Its office is located in Midtown in New York City and it is inviting applications from suitably qualified individuals with a passion for combining creativity and technology to create effective advertising campaigns. The company focuses on various areas, including content creation, digital marketing, paid search, lead generation, digital design and more.

Who is Quantified Media?
The agency creates well-designed e-commerce platforms for it's own brands. It is run by professionals with many years of experience in digital advertising and media. The entity leverages the skill and experience of its staff to create websites that provide great user experience. A team of copywriters, designers and creators handles each project. As a result, they produce aesthetically appealing websites that attract visitors and help boost sales conversions.
The team utilizes advanced analytics tools to measure the effectiveness of each advertisement campaign. This enables customers to navigate the increasingly complex and competitive digital marketing landscape. Quantified Media creates campaigns that are tailored to the specific needs of each product in their brand. The media agency believes that a combination of technical insights and creativity produces amazing results.
Clients take advantage of the entire team's dedicated support throughout the campaign creation phase. The team also includes talented web developers capable of making the clients' vision come to life. In turn, it becomes easier to expand the reach and awareness of the brand. This benefits client organizations' bottom line by enhancing their ability to generate potential leads.
The agency achieves the objective by telling the brand story in an engaging and memorable way. The techniques employed in the campaigns have been tried and tested. In addition, they are backed by capable hands of a highly qualified and experienced team.
Quantified Media began with a small team of designers and copywriters. Today, it continues to expand the staff to match the needs of its growing product portfolio. It hires carefully selected individuals with a passion for marketing and advertising.
Meet Quantified Media | Quantified Media from Quantified Media on Vimeo.
Current Openings at Quantified Media
As a rapidly growing media agency, Quantified Media offers exciting career opportunities. The openings available at the agency are well suited to skilled professionals who are detail-oriented and team players. The company welcomes applications from energetic and creative candidates from diverse backgrounds. Passion for all things digital is a key quality that enables individuals to fit into the agency's work culture.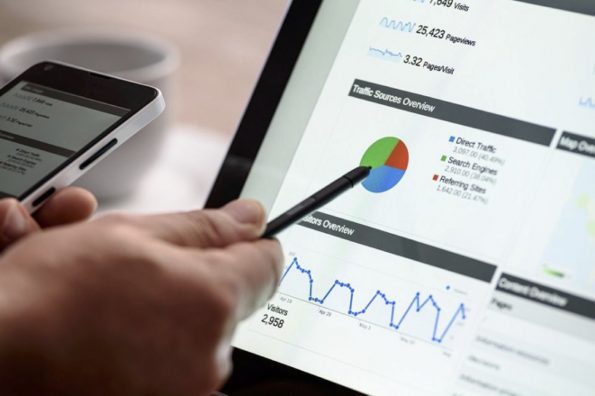 Some of the current openings include:
Creative Project Manager
Junior Media Analyst
Web Developer or Designer
Direct Response Copywriter
Junior Media Buyer.
The Junior Media analyst position entails the development of insightful, visual reporting presentations designed to provide expert recommendations and optimization solutions to clients. The successful candidate will be tasked with the responsibility to monitor marketing campaigns and help create social media strategies. The role is ideal for a recent college graduate with impeccable writing and communication skills.
The Web Developer or Designer position covers the creation of well-designed landing pages. The job involves designing, coding and the implementation of functional applications. The designer is expected to research and build functional prototypes using technologies, such as CSS3 and HTML5.
On the other hand, the Creative Project Manager is responsible for defining the scope of digital marketing or advertising campaigns with multiple stakeholders. The manager manages the workload for creative teams and budgets, maintains project briefs and creates schedules. The position requires a bachelor's degree in a relevant field and a minimum of three years' experience in project management.
The role is ideal for a highly organized, team player with superb interpersonal and presentation skills.
To stay update with Quantified Media's current openings or to apply, visit their open jobs page.
Why You Should Work at Quantified Media
The rapidly growing agency is a great place to work for both recent graduates and experienced professionals. It offers career advancement opportunities for employees who start out in junior roles. The entire team embraces a positive attitude, which contributes to making the workplace a fun and productive environment. Employees receive competitive pay and other incentives commensurate with a dynamic media agency.
Connect with Quantified Media
The agency maintains an active presence on social media, which allows employees and candidates to connect and stay well-informed about new developments. Alternatively, individuals can find up-to-date information about Quantified Media jobs by visiting the official agency website on quantified.media, as well as, following them on Twitter, LinkedIn and Facebook.