Certain well-known executives from recent history, like Bill Gates and Steve Jobs, might have stood out as excellent business leaders; however, they hardly built their enterprises singlehandedly. They brought their companies to spectacular success by instead carefully putting together a team of great employees. Your own firm, however small, should know what makes a "great employee".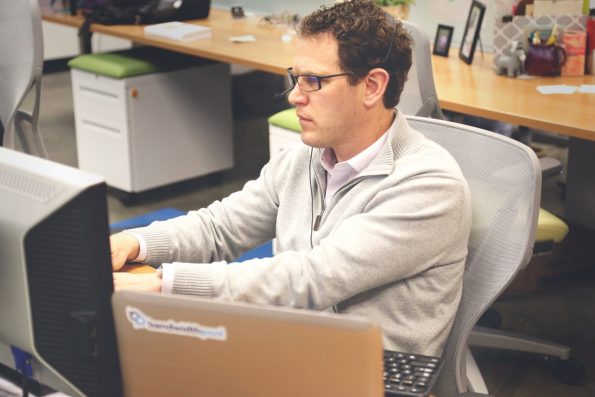 Assess a candidate's competence for the job
It's an obvious point and one that continues to warrant strong emphasis. There will be particular responsibilities attached to a post that you want to fill. Therefore, does a candidate under your consideration have the skills, qualifications and experiences necessary for excelling in these tasks?
This factor can be summarized as "competence" and remains "the first factor to consider", says Forbes contributor and entrepreneurial growth guru Alan Hall.
How well will they fit into your firm's culture?
Your own company's culture is heavily influential on how you and your workers interact and otherwise behave. This culture is underpinned by particular values, expectations, procedures and policies with which each of your new recruits should quickly become in tune.
Anthony Hynes, CEO of corporate payment company eNett International has gone as far as advising employers to prioritize hiring for culture more than skills. Writing in an article for Real Business, he deems this "especially important in the early stages of a company", adding: "My view is you can always teach skills, but you can't teach culture."
Someone who can easily adapt to your corporate culture is a great employee and valuable commodity. Hall cautions: "Workers who don't reflect a company's culture tend to be disruptive and difficult."
Does the candidate have potential for long-term growth?
A "dream employee" should be capable of much more than completing the easy tasks. Their abilities should further extend to devising methods for fulfilling responsibilities necessitating additional effort and creativity. Furthermore, they should not readily shy away from taking on more responsibility.
That worker might have little opportunity to realize such growth under your wing, however, if they do not stay with your company for particularly long. With each candidate, endeavor to discern how serious they are about remaining in your ranks for the long haul. You could find that, actually, they constantly have their eye on the next rung of the ladder.
For a reliable degree of insight into the candidate's appetite for a long-term stay, you could look at their history of previous jobs. How long has each tenure lasted?
Take the initiative on your search for an ideal candidate
On LinkedIn, marketing expert Helen Pritchard posts what seems like a brutal truth when she says: "Your next dream employee doesn't care about you. You need to care about them first."
This is one manner of saying that your ideal worker is not necessarily going to approach your business first. Still, you could more effectively promote your vacancies through a site like CV-Library. This is the fastest-growing job listings site in Ireland and is monthly used by job applicants in their thousands; it also has a UK arm to help even more find a great employee.