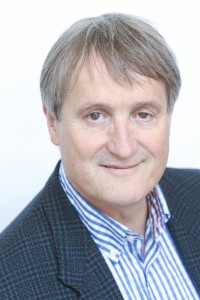 Piper is an award winning, brand new, very affordable, elegantly designed, Wi-Fi-enabled all-in-one home automation and security device.  It is easy to set up out of the box, and enables home owners to:
Secure their homes – via customizable security modes that activate a 180db siren when triggered
Monitor the security of their homes – using a combination of live and recorded video viewing, sound monitoring and email, text and phone calling alerts
Monitor the environmental state in their home – temperature, humidity, ambient light and activity
Automate their home – control lights remotely, or automate them to adjust automatically
Monitor activity in the home – of pets, elderly people or children – and communicate with people in the home via two-way audio
2-way audio in a couple of places  – ability to talk to kids while away etc is a powerful feature
Who is Piper aimed at?
Families, home owners, parents, pet owners. Anyone who has a home and would like to monitor their house, be that for energy/environmental management, security reasons or to check on loved ones when out of the house.
How does Piper stand out against its competitors?
It the first such device to combine panoramic video, Z-Wave home automation, and environmental sensors into a single product that you interact with on your smartphone or tablet. Piper users can create independent security zones, by using multiple Piper devices in their homes. Used in this way, the devices share environmental and motion sensor data, camera views and recorded videos and together provide the ability to track changes and movement through each zone. Piper does not require a contract with a security or telecoms provider, and there are no monthly fees payable.
Where did the idea for Piper come from?
My daughter left for school in a different city, she shared an apartment with a friend in a rougher part of the city. I wanted to buy her an appliance that would keep watch on her place via her mobile and allow her to check on it and turn on lights before she opened the door. I could not find any simple appliance to do this.
Did you have any concerns when starting your business, if so what were they?
I had lots of concerns, however my overriding desire to built something great made them seem small.
What is your business background, and what got you interested in startups?
I ran R&D for a number of high tech companies large and small, including several startups. I soon realized that startups are the most exciting, best places to learn and grow.
In your opinion what makes a great product?
Not losing sight on whom you are building the product for – and that you are not building it for our ego's.
How did you initially raise funding for Piper?
We sold a previous company and my partner agreed to help me fund Blacksumac.
What do you think made your funding campaign successful?
Having a compelling story to tell about the product and market – you need to engage people's imagination and excitement, without that investors become too left brained and worry about risks.
What has been your greatest achievement so far?
Developing Piper in 18 months from idea to shipping product.
How long has Piper been in the making, and who is the team behind the business?
We started Blacksumac August 2012.  When I founded the company I had a silent partner, a cloud developer, a firmware developer, a hardware engineer and a marketing specialist.
What has been your biggest challenge so far as a startup owner?
After selling Blacksumac to Icontrol, adjusting from being owner and CEO to the head of a new business unit within a larger company.
In the coming year, what would you like to achieve with your business?
We just sold Blacksumac to Icontrol in April 2014, my main goals are to help Icontrol become very successful.
What has been your most valuable lesson so far since starting your business?
Managing relationships – no matter of teams, suppliers or partners. Keeping your relationships healthy creates many opportunities and help for a small startup.
If you could give one piece of advice to someone thinking about starting a business, what would it be?
Here are two –  1) Realize that you need to out there, hiding in your office is not going to build your company. 2) Don't get distracted by useless crap, the main thing that matters is that your company succeeds.
Related articles