If you own a home right now and you are funding your startup business by bootstrapping, you're in a fortunate position. The housing market is getting so expensive that it poses significant barriers to entry for an entire generation.
The longer you've owned your house, the more home equity you've built up. Homeowners may be fortunate to own the roof over their heads, but they face serious expenses of their own. Life is getting more expensive for everybody, with inflation and interest rates ever on the rise. And utilizing some of your home equity for your startup business launch can be helpful.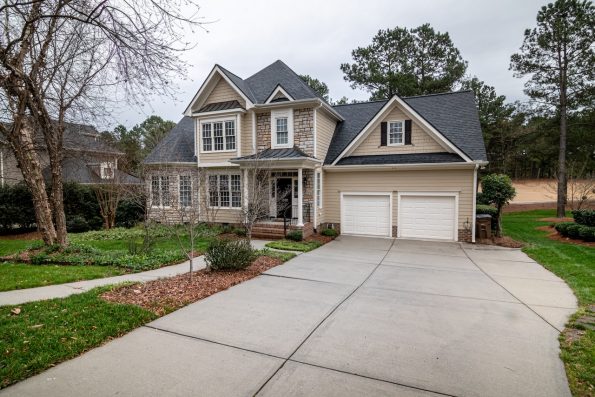 Credit: Curtis Adams via Pexels
Here are a few ways to leverage your home's value if you're in a bind.
HELOCs
A Home Equity Line of Credit, or HELOC, gives property owners access to credit using their home as collateral. After an independent appraiser determines your home's current value, the amount you've paid on the mortgage so far gets subtracted, and the resulting sum is what you can borrow against.
The repayment rates are all pre-determined, but you only pay back the money on the credit you actually use, giving borrowers stability and granular control over their finances.
Speak to your mortgage broker about whether a HELOC is right for you and how to set the terms so they fit your lifestyle and budget.
Second Mortgages
Taking out a second mortgage may seem daunting, but it's a common way for homeowners to get more favourable borrowing terms than would be available otherwise. Deciding to refinance your mortgage helps you avoid bad credit, potentially saving over $1,000 a month.
Speak to a leading mortgage broker in your area. They have extensive contacts in the industry and can set you up with mortgage lenders who will meet your needs. They'll have your back and guide you to the best financial solution.
Many people take out second mortgages to help pay for things like home renovations, education, a vehicle, funding your startup business, and more. While you're free to use the funds as you want, it's wise to be cautious and invest in things that raise your property value or quality of life.
Leveraging your home to get better borrowing rates can be excellent, but non-payment can result in losing your home.
Home Equity Loans
A home equity loan is like a HELOC, except homeowners receive access to a fixed sum of money rather than an ongoing line of credit. Such an arrangement works best when people have a very specific thing they need to pay for.
The repayment plans can be adjusted depending on the size of the loan, so speak to your mortgage broker about finding terms to help you pay for life's essentials. People also use them to consolidate high-interest loans and get their finances healthy and on track, no matter their credit rate, income, or debt levels.
A home shelters you from the elements, but can also shelter you financially if you leverage it wisely. Be careful. Make an informed choice once you know all your options for finding a business funding source. A local mortgage broker can help show you the path, but even as life gets rapidly more expensive, homeowners have a way forward.