Private labeling is an increasingly popular technique that many businesses can benefit from. It allows manufacturers and businesses to benefit from another business's brand. In return, that brand gets to sell the products made by those manufacturers or businesses. One of the most remarkable things about private labeling is how prevalent it is while being a largely unknown practice amongst consumers.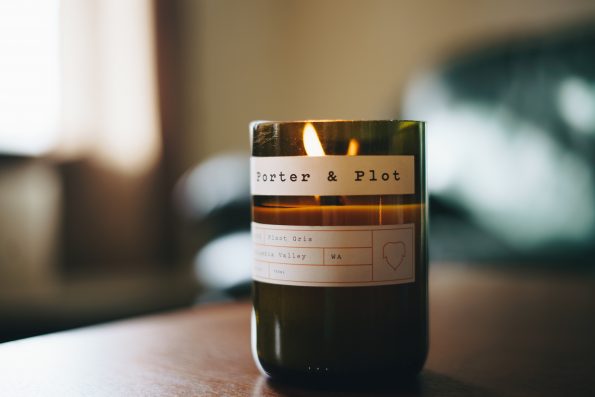 Private labeling is a relatively new technique, a result of our modern globalized economy. Many businesses across the United States, including Target, Costco, Amazon and many others use private labeling. Budget European supermarkets, such as Aldi, are built upon the practice and have rapidly expanded across the US in recent years.
This guide covers the basics of what private labeling is, its advantages and drawbacks, and how you can implement the practice in your startup or small business.
What is Private Labeling?
A private label product is a product that is made by one business, but sold under the brand of another.
The retailer who sells the product benefits from not having to cover the costs of manufacturing the product, although these are naturally reflected in the cost of the deal they strike. The retailer will receive private label products just like they would products from any other supplier, but with the administration of the manufacturing process left to the manufacturer.
The manufacturer, in return, gets a significant sales increase. Even if they are not benefiting from exposure – in fact, the retailer is gaining the reputation boost that would normally be earned by the manufacturer for themselves – the manufacturer will have a reliable long-term customer and potentially ongoing high-volume orders.
Who Uses Private Labeling?
Private labeling is all around us. Numerous big brands are utilizing the practice to varying degrees. It has proven to be especially popular with high-volume retailers and is best suited to specialist shops, supermarkets and online retailers, who sell a very diverse range of products.
For example, Target sells chips under its Archer Farms brand. When you hear the words "made exclusively for" in commercials and marketing materials, this refers to private labeling. Target benefits from the quality of the chips produced by Archer Farms and is able to sell their product exclusively (in most cases).
Budget supermarket chains have long been popular in Europe. They are now a common feature throughout the US. Chains like Aldi are built on private labeling. Few of their products are branded directly as Aldi products. However, the Aldi logo can be found on all of them.
Amazon sell a diverse range of electronics products under their own brand. These are offered thanks to private label deals that Amazon has struck with specialist electronics manufacturers.
However, more niche markets also utilize private labeling. For example, AmegA Sciences are a manufacturer who sell private label wetting agents, also known as soil surfactants. These high-quality wetting agents can then be resold by wetting agent suppliers. The existence of a business selling white label wetting agents for soil surfactant suppliers, and never selling directly to consumers, shows that this is a practice just as prevalent in niche markets and isn't only used by massive corporations.
Advantages and Disadvantages
Private labeling offers both advantages and disadvantages to both sides. It is, at least in principle, one of the few ways that small businesses can negotiate with larger businesses in a way that benefits them both substantially. Private labeling should be a clear win-win, as long as both sides are able to accept minor drawbacks.
Advantages
First and foremost, private labeling provides manufacturers with secure long-term customers. Often these deals will also be high-volume. Both of these factors allow manufacturers to offer the products to the retailer for a lower price than they usually would. The retailer can then sell the product at a more affordable price for its customers.
Retailers benefit from reduced manufacturing costs. Although the cost of manufacturing is naturally reflected in the price of the product, there are manufacturing oversight roles and administrative costs that the retailer will no longer have to shoulder. However, as the manufacturer works exclusively for the retailer, they are able to set their own standards and can still exert some control over the process.
In some cases, manufacturers utilize supply chains or processes that are ecologically friendly, fair trade, or similar. In these cases, the retailer is also able to benefit from selling products under these markers. For example, a number of coffee brands and ice cream retailers buy coffee from Vega Coffee to use under their own brands. Because Vega Coffee ethically source their products, these retailers are able to market their own brands as also being ethically sourced.
Disadvantages
Private labeling provides several benefits however there are some drawbacks. For example, the retailer becomes dependent upon a particular manufacturer for their product. If the manufacturer experiences unexpected issues and is unable to deliver the product as scheduled, the retailer will be unable to sell the product to their customers. It is therefore vital for retailers to partner with reliable and established manufacturers for their private label items. Ironically, even when products are made in-house, there is still the risk of internal operations failing anyway.
It is also difficult for manufacturers to build brand loyalty for their private label products. Private label products will only be sold in the retailer's store. It limits the potential market almost entirely to those who are customers of the retailer.
Could Your Business Benefit?
Both retail and manufacturing businesses can benefit from private labeling. Manufacturers need to have a proven track record in order to be considered by the largest retailers. Retailers need to be incredibly vigilant when it comes to choosing which manufacturers to work with as they will be dependent upon them to deliver products reliably and on time.
Startup manufacturers might be able to secure a private label deal if they are able to demonstrate the reliability of their process and the viability and quality of the end product. Manufacturers who have access to unique supply chains may also be able to convince a retailer to take a chance with their products. However, as a general rule, manufacturers will need to be well established in order to strike private label deals with retailers.
For startup retailers, private label deals allow you to gain access to established manufacturing lines on relatively good terms. It also allows smaller retailers to adapt to the market more quickly. Without having to worry about the time or cost requirements of setting up their own manufacturing infrastructure, small retailers are free to focus on developing and marketing their private label brand.
It's easy to see why private label manufacturing has become so popular for both retailers and manufacturers. When it is done right, it can benefit both sides tremendously. Manufacturers receive significant sales boosts and are able to secure long-term reliable customers. Whether a retailer commissions a manufacturer to produce something for them, or they approach them to sell a product that they're already manufacturing, they are able to take advantage of the work of established manufacturers while maintaining a high degree of control over the final product.
Retailers who are dependent upon the performance of a small number of manufacturers, or even a single manufacturer, to produce their most important products need to have complete confidence in those manufacturers. Launching a private label product requires careful planning and vetting, but it could be a transformative practice for your business.