For those who are just starting their business, it can be quite difficult to raise funds, especially if you're opting for crowdfunding or if you're hoping to get people to invest in your project. You don't always have to come up with the capital on your own, after all. But for you to be able to garner the support that you so direly need, you've got a lot of convincing to do, particularly with a good presentation.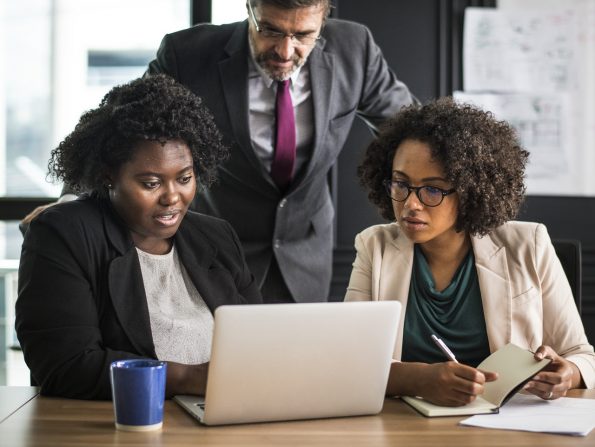 Now, how exactly do you get people to follow you? How are you able to convince people to invest money in your cause? How do you keep your calm when you know that a poorly-presented plan could very well cost you a chance at even starting your project?
Well, you prepare, of course. And while preparation itself does not guarantee success, it does, however, guarantee confidence.
So, how exactly should you prepare and deliver a business presentation?
Organize Your Content
A common misconception about delivering a business presentation is that if you're able to come off as a confident speaker, then you're more likely going to be able to captivate your audience. That's simply false confidence if your content is not well put together to begin with. If you have a background in being able to visualize data, then you already have a solid advantage. And if you don't, well, here's the best way to learn VBA.
The thing is, audiences nowadays are incredibly savvy. They won't be so easily swayed by rhetoric and oratory finesse. People are more critical of what you say than how you say it than they used to be.
On that note, if your content comes across as accurate and organized, then you're going to have the attention of your audience. It's a classic case of substance over form — how you're able to present your case in a way that explains how your business plan is going to be beneficial to your audience.
Prepare With Success in Mind
Many people will say that outlook plays a very big role in how you are going to deal with things. And they aren't wrong at all. Prepare for the things that you plan to do rather than thinking of the things that could go wrong during your presentation. Take note of the parts of your presentation that hold the heaviest impact and look forward to sharing them with your audience.
Your audience wants you to succeed. They don't want time, either yours or theirs, wasted.
Test Your Technology
In the same way that soldiers always check their gear before every mission, so should you check the technology you have. Make sure that your mics, laptop, projector, and basically anything that you need for your presentations are fully operational.
Nothing can ruin your momentum like a technical difficulty. And not only that, but you might also be perceived as coming unprepared even if the technical difficulty was not of your doing.
Familiarize Yourself With Your Audience
Know who's attending your presentation and try to do a little background research on them. Gauge their personality and observe how they respond to your presentation as it progresses. People are more likely to agree with you if you're able to establish a connection with your audience.
Summarize Key Points
There's a saying that when you buy eggs from the store, it's not the first few steps that you should be wary of, but rather the last few, as these are often the times where you're most likely going to drop your basket full of eggs.
Take meticulous care in tying up your presentation. Remember to reaffirm the most important points that you want to put forth and to end the presentation on a high note. Remind your audience what your business plan is all about, and how they, as well as the target market, can benefit from it.