Today's world issues are so complex that the traditional way of addressing them, targeting them individually, simply isn't enough to influence change at the scale on which they exist, experts at Stanford believe. In a world filled with so many social platforms on which to buy, sell, communicate, learn and benefit from, making these platforms work from a business and social aspect will be how humanity thrives into the future. So, if you're just starting your business and want to achieve success as an entrepreneur while also cultivating something you can feel proud of, you might want to figure out just how to make cross-sector collaboration work for you.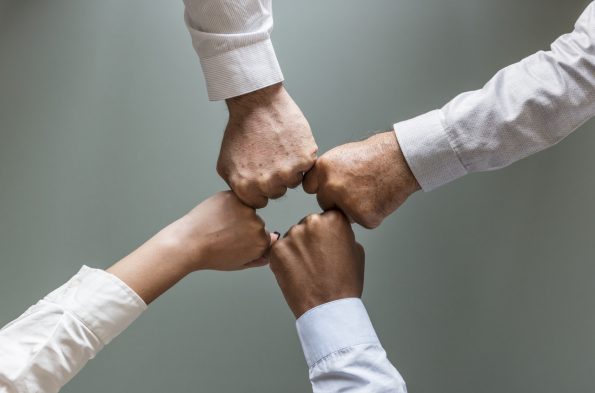 What Exactly is Cross-Sector Collaboration?
Society is plagued by a lot of problems that seem to continue increasing in intensity as humanity evolves. The idea of "more people, more problems" is prevalent in many industries, but by utilizing the constant connectivity of the global population and access to information, these industries and individuals can work together to gain insight into human behavior and how to leverage it in order to create positive change. This is the core of cross-sector collaboration.
With social media platforms, free access to a multitude of learning resources and the mere ability to access information at the speed of light, the technological landscape we find ourselves in today is perfect for utilizing cross-sector collaboration to make a difference. These platforms allow for opportunities to engage in collective learning that can lead to people being able to plan and take action on various issues within our complex socio-ecological systems all around the world.
Entrepreneurs Leading the Cause
The often dynamic nature of entrepreneurs provides them with the perfect platform on which to address issues and influence change. Seeing as one of the many ways in which entrepreneurs find success is by generating multiple streams of revenue, they are often participating in a variety of industries that provide them with a wide reach. One savvy businessperson could own marketing consultant agencies, property investments and also provide mental health coaching. These three outlets target and reach a variety of people in a variety of places, providing the entrepreneur with the chance to engage in cross-sector collaboration to influence real change. Erik H. Gordon, for example, is an entrepreneur and philanthropist who uses his social change initiative to address issues across many sectors, including climate change education and general social change on a global scale.
Examples of Collaboration in Real Life
Wearable technology is the hottest fitness trend for 2019, and many startups are working to leverage the trend in order to create applications that work to disrupt the industry. This type of collaboration is exactly what cross-sector social work is about. One company works to develop the software and implement smart learning technology inside of the wearables while another works to develop an application specifically for use by doctors and medical professionals. The medical professionals and researchers in the health industry can not only use this data to provide better, more personalized care to their patients, but they can also use it to make sense of large-scale epidemics such as obesity and diabetes.
Artificial intelligence that can be used in the public sector is already being implemented by the UK government. This type of technology can work to deliver policy and generate more efficient solutions in high-uncertainty environments.
A Future Influenced by Positive Social Change
Entrepreneurs looking to influence change will be able to do so by searching for cross-sector collaboration opportunities that allow them to use their skills and expertise across various different industries. Finding creative and unique ways to combine social influence with smart business tactics is something top entrepreneurs will want to figure out how to master in order to keep this momentum going.