If you own a retail business, customer experience needs to be one of your primary concerns. With more and more consumers turning to the Internet for many of their shopping needs, creating a positive experience is one of the most important things you can do to keep customers coming to your location instead of shopping online. While often thought of as solutions for accepting payments, POS systems are powerful tools that can help with nearly every aspect of your business – including improving customer experience.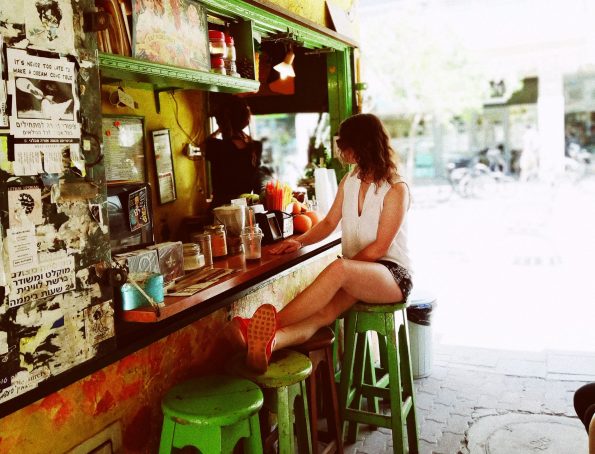 From streamlining the checkout process to providing an opportunity for shoppers to share their experiences, there are several ways that POS systems can help improve customer experience.
Faster Checkout Times
No one wants to go to the store, find products they want to buy, then stand in a long line waiting to pay. Long checkout lines are a leading cause of abandoned purchases. So if you are using an old-fashioned cash register, you could be losing business. Modern POS systems allow you to complete transactions much faster. They make it easy to quickly complete sales and accept payment from the customer.
If you have a mobile POS system, you can use tablets, laptops, or smartphones to complete transactions anywhere in your store. Even if you have a main checkout register, you can use a mobile system to add extra cashiers during busy times. Mobile systems also enable you to add cashiers in various areas throughout your store. Determining which type of POS system you'll need can sometimes be tricky, so be sure to weigh the benefits and drawbacks of stationary and mobile systems before investing.
More Payment Options
If you don't already accept credit cards, you're probably missing out on a lot of business. Upgrading to a modern POS system and accepting cards is a great way to instantly improve customer experience. Even if you do accept cards, you may be in need of an update. Replacing your old hardware with equipment that can be used with chip cards and contactless payment options makes it easier for your customers to pay and improves their experiences while they are in your store. And of course, the easier you may it for them to pay, the more likely they are to continue shopping at your location.
Better Inventory Management
Without a POS system, keeping track of inventory can be extremely difficult. Manual inventory tracking requires a lot of time and energy, and despite your best efforts, you still may not really know exactly what you have in stock. This is especially true for larger stores. If a customer inquires about a product and you don't have it in stock or don't know if you have it, this creates a negative experience.
POS software can be used to log all incoming inventory shipments and keep track of products as they sell. This information is updated in real-time, so you can instantly see what you have and what you don't. This makes it much easier to determine when you need to place an order to replenish your stock. Some systems also allow you to set up automatic orders once the quantity on-hand drops below a certain number. This type of automation is a great way to ensure that you never run out of popular products.
With software that lets you know what you have in stock, you never have to waste time "checking in the back" when a customer inquires about whether a product is available. You can simply pull out your device or go to your computer to check stock levels. This saves a lot of time for both you and your customer and provides tangible "proof" when something is not available.
Improved Customer Service
Good customer service is the best way to ensure a great experience for every customer who enters your store. Nearly everyone has abandoned a purchase due to poor customer service, and many refuse to return to a store following a single bad experience. While you can't have your eyes on your employees and ensure they are doing their jobs properly at all times, you can use your POS system to improve customer service.
For starters, most POS systems have scheduling capabilities. They also provide you with data that you can use to determine when your store is busiest, which salespeople have the greatest number of sales, who tends to show up late, which departments have the most transactions, etc. By analyzing this data, you can make smart staffing decisions and ensure that there are plenty of people working in busy departments when your store is busiest. You can also choose the right employees to work in certain areas of the store to guarantee the best possible customer service for your customers.
You can also use this data to see which employees are good for business and which ones aren't. In many ways, a good POS system acts as a second set of eyes that allows you to keep an eye on everyone's performance even when you are not in the store.
Gather Customer Feedback
Remember the paper comment cards that some businesses used to give to customers so they could review their businesses? With today's POS systems, there is a more modern solution. There is hardware that can be integrated into your system and used to gather feedback from your customers. They can choose whether they had a good experience in your store or a bad one. With some systems, it's possible for them to leave detailed (but private) reviews letting you know what went wrong or right. This gives you an opportunity to address problems privately and work toward improving your business.
As the owner of a brick and mortar retail store today, ensuring a great customer experience is crucial. Failing to do so is a recipe disaster for any store that relies on in-person shoppers. The right POS system enables you to make smart business decisions and ensure a positive experience for every customer who walks through the door. Spend some time exploring to discover which type of POS system you'll need for your business.