It is a universal fact that the more potential your site structure has, the higher your venture will get ranked across various search engines. Every website should have a system that should be both streamlined and regressed. You must understand that unorganized or jumble-up pages will not fetch much SEO. Therefore, as an entrepreneur, you should remain careful and intentional with the site structure to create a maximum search excellence website. The article below will give expert advice on developing a robust website structure. The tips mentioned below will help you create a website that will appeal to users, thereby delivering the best search and rankings
Why should you focus on the structure of your website?
Astonishingly, many clients and entrepreneurs overlook the importance of the site structure. Many people don't understand that it is one of the most vital aspects that will help enhance your site's performance. They are very few who understand the importance of site structure.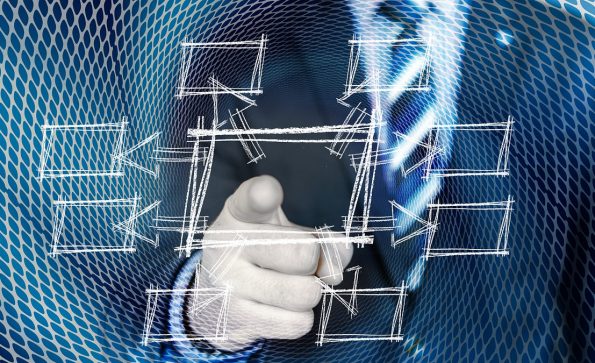 You must know that a good size structure means a better user experience. If you take away fonts, colors, images, graphics, and white space, all you have is a good structure of your website. What does the human mind crave? The answer to this is cognitive equilibrium matters to put pieces together logically. Therefore a logical and robust site structure can satisfy the users. Nevertheless, the more appealing your site appears to the users, the better it will rank on the search engine.
Better crawling is essential to have a good website structure:
You must understand that a good site structure is a core part of a valuable company. Crawlers don't focus on everything that your website holds. Therefore, the organization of your website paves the way for bettering your success.
Some crucial steps that can help you create an outstanding site structure:
You can even argue that you will never gain SEO success without a good website structure. On the other hand, a robust website structure will give an unbreakable foundation, helping you get a lot of organic searches.
Plan out a hierarchy for developing your website:
When you decide to launch a website right from scratch, you must plan out the structure of your site to get the best SEO. Even before you start developing pages, plan out the system adequately. You can do it using a whiteboard processor spreadsheet or any other application. A hierarchy, in simple terms, is about organizing the information in a simple manner that also makes sense.
Whether you decide to work on it in-house or with the help of a design agency, here are some crucial features of hierarchy that you should keep in your mind:
Have a logical hierarchy – Simplicity is essential for the users, crawlers, and even your own sake. Don't be overcomplicated or overthink about the process. Each category should be distinct and unique, and each subcategory should be related to the main category.
Keep the organization and the categories simple – Do not have too many categories because that messes up your website and looks clumsy. If you think you have too many types, try to organize them and keep them slightly toned down.
There should be a balance between the subcategories – Even the subcategory should exist in some harmony; if it is unbalanced, it will not appear suitable to the user, reducing the website's value.
The website's hierarchy is the beginning point for every great site structure. Your navigation hierarchy should be followed by the URL structure that you create.
The URL structure gets intricately related to the site structure. It shouldn't be challenging to link this up if you have a logical hierarchy.
Creating the navigation for your site – When creating your website navigation, the coding should be as simple as possible. It will help create a website that is attractive and not too difficult for the user to understand.
Use a shallow navigation structure – Your site hierarchy depends on the navigation structure of your website. You will always witness that external websites work much better than other websites. As such, you must try to bury the essential web pages deep into the website to create the user's interest. However, it does not mean you have to complicate the website, but you must generate more interest.
Your website header should list the main navigation pages – Your website header should list the crucial pages of your website so that the user knows every aspect. They should clearly understand or have an idea by looking at the title of the subcategories that exist on your web pages. If your website has misleading information or an inadequate header, it will create confusion and distract the user from your website. Accordingly, it will not misguide the user, and they will not proceed with an evident mindset. Do not imbibe SEO ideas from cheap websites, as it will not help you prosper.
Only a comprehensive internal website structure can do magic – Every digital marketer knows the importance of internal linking; it remains similar to putting meat on the bones of the website's design. Your website will have no value in the digital world without good internal linking. Three crucial reasons make internal links essential for every website:
Allows better navigation among the users
It helps to bring out a better hierarchy among the users
it helps to watch out for a better ranking power among search engines.
These aspects will help create a tightly knit and highly integrated website structure that will help your business grow by maximizing your reach among the target audience.
Do not overthink about internal linking. It is straightforward and basic. It just means that every website page should have essential links to another page to enrich the importance of your website as such internal linking tells the user what is necessary and how a user can reach that point.
A good site structure can do wonders for your venture. You must know how to use this structure appropriately. As such, in the end, you can say that only accurate design, intentional organization, and careful thinking can create a properly structured website layout.