Love them or hate them; one simple fact stands true, social media influencers hold a certain amount of social media power over their followers. It, therefore, comes as no surprise that now, influencer marketing has formed an important part of the marketing mix and has even replaced some marketing strategies. According to research carried out by Inafrica, 96% of customers do not believe in ads. On the other hand, more and more customers believe in the authentic and genuine recommendations from micro-influencers especially if they have been reviewed as genuine and trustworthy. This is why you need to look into influencer shoutouts in 2022 to market your brand.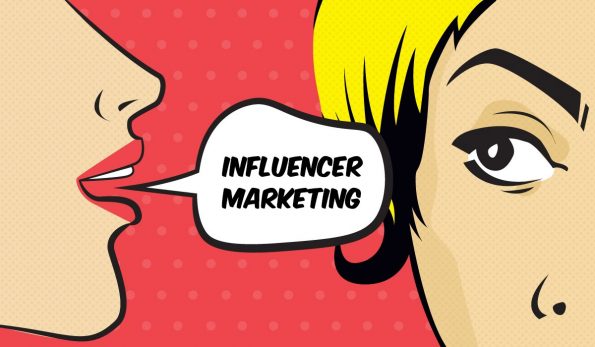 Who Are Influencers? 
Social media influencers are individuals who amassed a huge following by creating fun, inspiring, and engaging content revolving around their interests. Social media influencers usually have one or more interests ranging from fashion and beauty to health, wellness, and fitness, to entertainment and comedy among others.
They create content through text, photography, and videos. They also introduce their followers to your business. When you work with an influencer, you can be sure that they are advocating for your brand and fighting for you during those times that you are forced to embrace your haters.
What Is an Influencer Shoutout?
Influencer shoutouts are a modern method of advertising in which you narrow down your target market and get plenty of exposure for a small fraction of the budget. Because shoutouts present your brand to an already loyal following, exposing your brand this way guarantees that you reach a wider customer base without cold calling and making unsolicited attempts to sell to customers who are not interested. However, for influencer shoutouts to work and for you to make sales, you must tailor-make your approach and also, make sure that you work with genuine and trustworthy influencers.
Why should you expose your brand with influencer shoutouts? Influencer shoutouts can increase brand awareness, help your brand acquire a large audience thereby building sales in the long run, and can also build credibility and trust for your brand. 
Basically, there are three types of influencer shoutouts you should try out this year and they include; paid shoutouts, shoutouts for shoutouts, and voluntary shoutouts. In this article, let's look at paid shoutouts and how you can leverage them for your business. 
Paid Shoutouts
Paid shoutouts are a classic example of influencer shoutouts. This happens when you pay an influencer a specific amount of money or you give them free products or free access to your services and in return, they give you a shoutout on their page. When working with influencers, you need to know that the prices vary but the bigger the account's influence, the more money you are likely to pay.
How To Request for A Paid Shoutout on Instagram
The first thing you need to do is to approach the potential influencer and send them a direct message. But if you work with https://collabstr.com/#how-it-works, you can find and hire your influencer of choice in seconds. All you have to do is go to their page, search for your preferred influencer, make your purchase securely through collabstr and sit back and wait for quality content that will promote your brand. Remember, when you work with collabstr, your money is held safely and will only be released to the influencer when you have approved the work.