Since its founding by Richard Liu two decades ago, JD.com has risen meteorically to become a fixture in Chinese society. From its technological innovations such as artificial technology and autonomous vehicles to its extensive supply chain capabilities and massive logistical network, JD's capabilities have seen it contribute considerably to China's economic development in recent years. Through its support of Chinese brands and commitment to building a better life for its users, JD.com has become China's largest retailer both on and offline.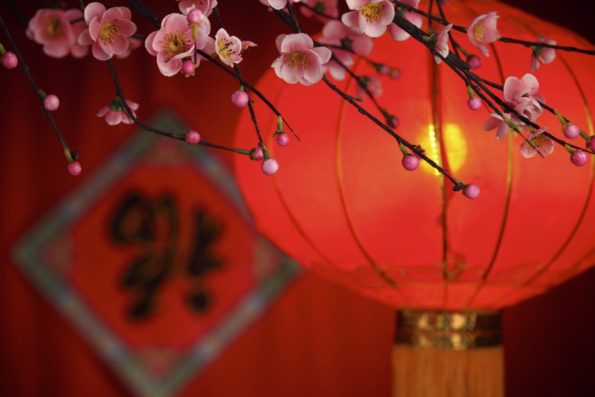 It was likely these reasons amongst others that this year JD was named the exclusive partner of China's Spring Festival Gala, the Chinese New Year special produced by China Media Group and commonly known as the world's most watched television program. The JD app was used as the official distributor of the gala's virtual red envelopes containing cash prizes as well as its physical gifts when the program aired on Chinese New Year's Eve, and when all was said in done the total value given away was over $200 million.
Participation was at its highest in the show's interactive campaign history, with 69.1 billion interactions occurring during the television program, but JD's cloud computing service JD Cloud was able to successfully manage the bandwidth during the large traffic increases and ensure a smooth experience for participants. According to JD.com, it is estimated to be the largest traffic levels ever seen in the world for a singular event.
The live show aired at 8 p.m. Beijing time on January 31st, lasting for four hours as users entered to win a number of prizes. In addition to the red envelopes filled with the traditional gift of cash, JD utilized their supply chain capacity and brand partnerships to offer a number of other prizes including cell phones, television sets, nutrition products and free car leases. Although the Spring Festival Gala ended at midnight, JD's app will continue to host an interactive campaign through to the Lantern Festival on the 15th of February. 
JD has now offered non-stop delivery service during the Spring Festival holidays for ten years, providing its customers with timely delivery of their goods for a decade.
According to JD, the event successfully showcased a number of popular brands both through its giveaway prizes. Over 80,000 families won gifts through the interactive campaign available on the JD app during the four hour period the Spring Festival gala was live, with items including virtual reality goggles from Pico Neo3, BOSIDENG down jackets, bedding sets from Shuixing Home Textile, lights from Opple Lighting and skincare products from Dr. Yu.
The sale also revealed what is popular for Chinese consumers during these new year's festivities. Sales of the Chinese liquor baijiu in the middle to high-end market increased 11 times year-over-year on JD.com. On JD Super, JD's omni-channel supermarket, the phrase "new year gift box" was searched over 110 million times. Indicating a focus on health for the new year, sales of low-sugar pastry gift boxes increased by a multiple of six. Transaction volume for Xiaomi products, a popular consumer electronics brand in China, went over $15 million and Pico products increased 50 times compared with the same period from the previous year as people seek to upgrade to the latest and greatest technologies.
JD Worldwide, JD's international shopping platform, trust in JD's supply chain capabilities was indicated through an increase in purchases of Enfamil Premium A2 formula, experiencing sales growth of 230 percent when compared with the daily average during the festival promotion. On the imported goods side, sales of Pedigree Petfoods increased 12 times year-over-year as people looked to treat their pets well in the coming year of the tiger.
Outside of the Spring Festival gala, JD began its own 'Chinese New Year Grand Promotion' on January 9th and ran it through to February 7th. As of the first of the month, the promotion had helped three million rural households sell over 39 million agricultural products and provided an additional $250 in income on average per household. JD's founder and chairman Richard Liu grew up in a rural area of China and has been transparent in his desire to develop rural revitalization programs to the benefit of the often-overlooked areas.
One of the ways in which JD is doing so is by featuring local agricultural products such as the hairy crabs from Liu's own hometown of Suqian in the Jiangsu province. By making these specialty products more well-known and accessible nationwide, their rural farmers are given a greater chance to sell their goods in a competitive market, and through JD's logistical network are able to transport their fresh goods quickly across the country.
Indeed, JD Logistics has an impressive track record, with 90 percent of its orders having a same or next-day guarantee. During the live show on New Year's Eve, winners of the gala prizes from the interactive campaign began receiving their gifts before the show had even ended. As supply chains across the globe have struggled to maintain efficacy in light of lockdowns and other pandemic-related problems, JD.com made the strong commitment to retain a normal delivery service even during the increased traffic. Over 200,000 JD couriers were on duty during the sale to ensure the timely delivery of customers' orders.
JD Logistics has also been working hard to find new ways to maintain its quality of service while also reducing its carbon footprint. With the increase in orders that occur during the Chinese New Year Grand Promotion, through using green packaging, photovoltaic power, electric vehicles and new technologies in its data centers JD has ensured a low-carbon journey for the packages moving through its supply chain. Through packaging alone it is estimated that each package delivered by JD saves an average of 400 grams carbon dioxide when compared with traditional packaging methods. They have reduced carbon materials in 95 percent of total delivery boxes in addition to introducing recyclable boxes. 
To win prizes during the Spring Festival gala event participants were instructed to shake their phones, and as hundreds of millions of viewers did so JD Cloud's hybrid cloud/operating system ensured the smooth technological operation of the process. The gala promotion required JD Cloud to process QPS and instantaneous traffic peaks at a large volume, as well as manage frequent scenario switches on a massive scale.
One reason amongst many that CMG selected JD as their official partner was due to its technological capabilities in the capacity, ones that had already been developed over the years through shopping festivals such as its own 618 Grand Promotion and Singles' Day deals. On a daily basis the website already serves over 550 million active uses and manages nearly 10 million self-operated SKUs and according to JD thanks to the previously implemented capabilities of JD Cloud it's team required less than three weeks to prepare for the event and did not need to add any extra server resources in order to do so. Regardless, over 70 data centers, nearly three million dockers, 10 million core processors and hundreds of specialist teams were put toward the success of the project.
Thanks to JD.com's growing international capabilities, Chinese customers living overseas were also able to participate in the Spring Festival gala festivities through its cross-border e-commerce website. During the festival this year, customers from countries such as Hong Kong, Macao, Taiwan, the United States, Canada and Australia ordered 4.5 times more of Chinese brands' products on JD.com than during the lunar new year last year.
This is likely in part thanks to JD's efforts in recent years to expand its integrated supply chain capabilities internationally. It's network covers over 220 countries and regions in the world to date, and its international logistics arm runs roughly 80 bonded and overseas warehouses. Additionally, it operates several cargo flight routes between China and the United States, United Kingdom and Thailand, and most recently announced plans for an air freight company in a collaboration between JD Logistics and Nantong Airport Group. Thanks to the combination of air, railway, sea and truck routes, overseas orders are able to be delivered in some cases as quickly as 48 hours. 
The Lunar New Year is a time for the celebration of new beginnings, families, and hope. As a fixture in the country for its improvement to the livelihood of Chinese people across the map, JD.com has and will continue to add in many ways to the festive merriment of the season.