The possibility of blogging has opened up career and lifestyle options for millions of people. There would be far fewer remote workers and digital nomads if blogs didn't exist. Of course, not every blog is successful. According to SEMrush, there are around 500 million blogs on the net today. Not every one of these blogs is receiving large amounts of traffic or generating revenue.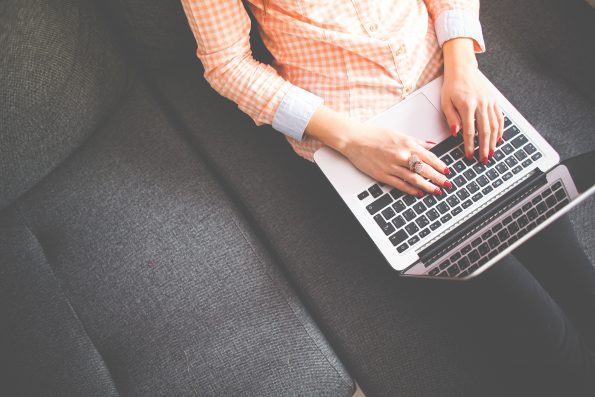 For some though, a blog can be a way to support their travels. They write about their experiences backpacking around the globe, and the advertising revenue helps to support them.  For others, a blog can provide a lucrative income and represent a genuine career. Millions of other writers simply lose interest or don't understand how to grow their audience.
Perhaps the most critical aspect of blogging is finding the right subject or niche.
Would personal finance be a good blogging niche?
Finance in general is always a good subject for a blog. Personal finance, however, may be the best niche of all.
The last two years have been incredibly tough on many people with the pandemic, and inflation. Unemployment has risen, foreclosures soared by nearly 70%, and businesses failed. 
The world of personal finance also opens up many different areas to specialize in, and give advice on. You don't need to be a professional financial expert to build a following with personal finance blogging, you just need relevant experience. 
Why is personal finance such a good choice for blogging?
The room for creating content on personal finance is vast. There are a variety of different angles you could take to create your own totally unique niche.
For example, in the UK, Jack Monroe struggled as a single mother living on minimum benefits. She started a website on food poverty and how single parents could survive on minimal income. She is now a millionaire.
Other examples include MarketMovesMatt Blog which looks more into trading and personal investments. The thing about personal finance is that you can think outside the box like Jack Monroe, or you can delve into the nitty-gritty of trading, or how to get out of debt.
Here are just a few ideas for a personal finance blog:
How to survive bankruptcy

Understanding wills and inheritance tax

Reducing debt

How to budget correctly

The best routes for investments

Where to save money for best interest and rewards

Bank accounts and credit for discharged bankrupts

Day trading and stocks

Cryptocurrencies

Surviving on a small budget/low income
The list is almost endless.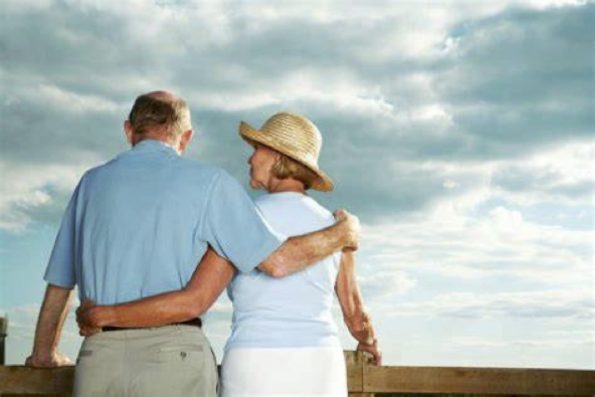 How can you get started blogging about finance?
If you are new to this part of the internet then you will want some tips for starting a blog. First, you will need a domain name and a host.
Hosting
Don't go for a free host or one that includes advertising. Look for a reputable, well-known host. There are many comparison sites that you can use to research this. You want a host that has an excellent record when it comes to a lack of downtime.
Domain
The domain name should be easy to remember, not too long, and be relevant to what you are doing. Ideally, you don't want your domain longer than about 14 letters, but if it has to be, then make sure it matches your brand.
Content
You need to spend some time every day on your blog. Don't make the mistake of thinking that you can set up a blog and watch the money come rolling in. This just won't happen. You need to provide quality content. This means that the information is interesting, is up to date, and reasonably lengthy. Posts should be a minimum of 1,000 words long, although short-form content has its place sometimes. 
Studies have shown that readers prefer articles that are around the 2,500 word mark. It is also important to use relevant keywords within the article, but not to stuff them full of repeated words.
Social media
Don't forget to utilize social media as much as you can. This can help to create great audience engagement and grow your reputation. You should respond to every single question and query that you receive on these platforms.
How can you grow your reputation?
So, you have designed your website, and it looks great. You've added some serious articles about personal finance, and advice for those in need of it. There are some quality images, and perhaps a video or two as well.  However, you have no visitors.
Some things to remember when considering your blog are the user experience and mobile compatibility. Make sure that your site is responsive and easy to navigate. It should load quickly and smoothly. And, most importantly, it should work on mobile devices. This will help decrease bounce rates and keep visitors there longer.
As for getting visitors in the first place, you may need to reach out to other sites and influencers. Engage with similar-minded people on Instagram, and ask them if you can write guest posts for them. Also, ask if they would be interested in posting on your site too.
You can create quality backlinks by writing for local authority websites about finance. Or guest post for local magazines to build up links and your reputation. You could also consider rewarding people who read your blog. If you are a qualified personal finance adviser, then offer a free hour consultation to one lucky reader.
Also, understand when to post new content. It is said that most traffic is received on Monday mornings, and most comments are made on Saturday mornings.
Is there money to be made in finance blogging?
Many people blog for the sheer joy of writing. Some do it because they want to impart their knowledge to others. Other people do it because they are hoping to create some form of revenue. Blogging is not a get-rich-quick scheme, and it takes a lot of time to build up a steady audience, and a good amount of content for audiences to refer to.
Nevertheless, there is indeed money in personal finance blogging. It can come from affiliate advertising, or from brands wanting to employ you as an influencer. Before this happens though you will need to gain an audience that trusts you, and follows your financial advice.
Martin Lewis' MoneySavingExpert Blog in the UK is a fantastic example of a personal finance site that has a remarkable following. Lewis is a regular guest on TV shows to discuss debt, savings, and other areas of personal finance.
The actual business of blogging is worth over $400 billion. And according to Forbes, the Huffington Post makes a revenue of around $14,000,000 per month. This is often considered to be the most successful blog in the world.
Yet, you don't need to be as big as Martin Lewis or The Huffington Post to be successful. Grow your audience, gain backlinks, improve your reputation through guest posts and outreach marketing, and the rewards can come.
Summary
There is no doubt that personal finance is a great niche for blogging. It could be said that this area is recession-proof, and indeed needed even more during those times. 
Before you start your blog, consider which areas of personal finance you wish to cover, and write to your strengths. Quality content is all-powerful when it comes to blogs, and don't forget to use images and videos too.