Blogging can be a lot of fun, but it takes a lot of time. And it isn't worth all the time you put into a blog if you don't have plenty of readers!
Finding those readers is hard enough, but it's even harder to keep those readers coming back for more. However, it's those dedicated readers that will provide you with the support you need to keep your blog afloat.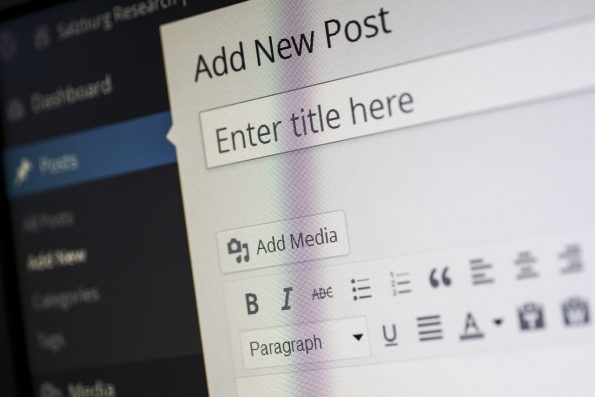 The question is, how do you make your blog irresistible so they keep coming back for more? The short answer is to reward them! But how?
Here are five ideas, no matter what your budget, for rewarding readers so they want to visit your blog regularly.
Give Them a Gift Card
Every reader will appreciate something tangible. If you have the budget for it, gift cards can be a great way to thank them.
By passing out gift cards, you'll benefit by keeping your readers and attracting new readers to your blog, especially if you choose the gift cards you pass out wisely. For example, gift cards for India readers should relate to your blog. Fashion blogs can give away gift cards to local online clothing stores while music blogs can give away music gift cards.
However, if you play your cards right, you can be rewarded in other ways. Partner with another company to become an affiliate and you may be able to make a little money by giving some away at the same time!
Offer Free or Discounted Products or Services
If you don't have the money to hand out gift cards, consider giving something away for free instead. This is an especially good idea for businesses that sell goods and services.
Offer readers a discounted or free product or service. An online publication could provide free access to certain areas of the website while a bath and body company can send free samples.
Host a Contest
Giving gift cards and discounted products or services only amounts to a few dollars for each gift. That's not always appealing to readers, but a larger prize is!
If you want to make things interesting, consider hosting an online contest that requires readers to enter. That might mean asking them to:
Post pictures on your social media accounts
Comment on blog articles
Refer new readers to the blog
Subscribe to an email newsletter
Friend you on social media sites
You'll get more readers in the process, especially if you choose an easy way for participants to enter, and you'll make a reader's day in the process!
Respond to Comments
The ideas on this list so far take a lot of time and they take a little money. They can even require a level of technological know-how that you might not possess. After all, you have to keep track of people who comment or visit your blog regularly!
Sometimes, the simplest solutions are the best, and it doesn't get any simpler than responding to comments.
Many readers who visit your blog will want to react to what you've posted. Giving them an opportunity to do that is the first step to making them a regular reader, but responding to their comments is even better.
You can answer questions, get ideas for future blog articles, and actually get to know your readers. The more you get to know them, the more you can provide them with content that they actually want to read. Plus, they'll appreciate the personalized attention, prompting them to return to your blog again in the future.
Mention readers in future posts
If a reader gives you a great idea for a new article, don't hesitate to mention them. They'll feel like they have a real friendship with you which will make them even more dedicated to your blog than they were before!
A shout out to your readers doesn't have to be obvious if you don't want it to be. Link building is an important SEO technique that you can use to boost the searchability of your website. But it can also go a long way towards helping your readers' sites as well. Include their links in your content and they'll love that you're willing to support their online presence in return for them supporting yours!
Creating quality blog content is only the first step to building and keeping your readers. If you really want them to return time and time again, reward them with one or more of the ideas on this list.