---
Being an active entrepreneur means taking advantage of all of the opportunities available in your community. Rather than sitting back and letting your business run itself, as an active entrepreneur you will carefully manage all aspects of your new business venture. It means constantly challenging yourself to learn new skills.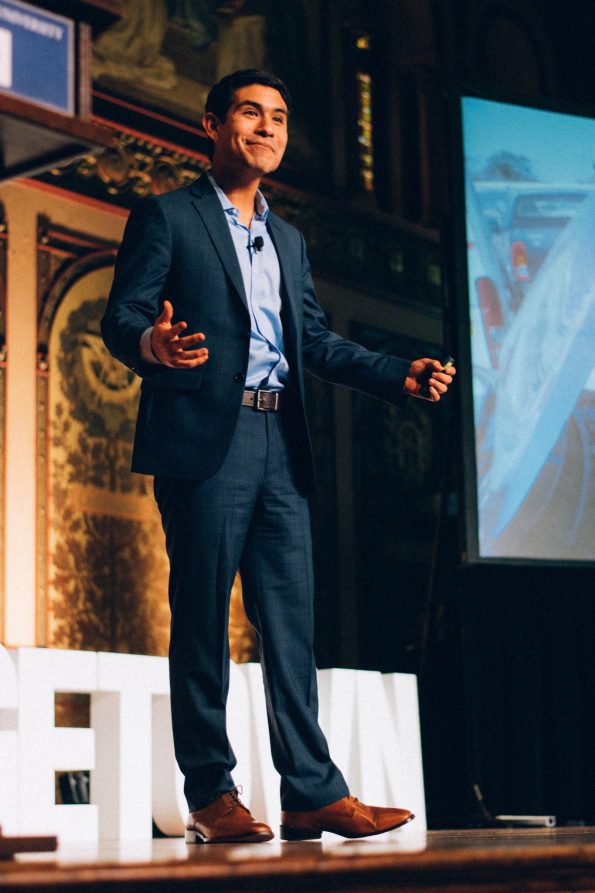 Running a company is a challenging prospect, and many new businesses fail. These tips from business owner Pedro David Espinoza will help you learn to be an active entrepreneur and to take control of your own future.
Take Time for Self-Reflection
Before you start your new business, you should take the time to sit down and think about your personal goals. A startup company is the culmination of your life's work. It should reflect your passions as well as your hopes for the future. Take time to think about your goals for your new startup company, your intentions for its future, and a vision of the ideal company.

You will also need to take a clear-headed look at your own limitations and weaknesses. For example, if you know that you are not experienced with business taxes, you should enlist the help of a qualified accountant to help you along the way. It is crucial to know what you will need help to accomplish.

Choose the Right Business Type
When you are planning your new business venture, it is crucial to choose the right type of industry. Your company's basic composition and method of relating to the world will change a great deal depending on your industry.

For example, if you want to start a retail company, you should become familiar with the principles of retail sales and make sure that there is a need for your company in the local market. Some industries are formal while others are relaxed and casual. Finding out what kind of attitude your business requires will help you get through some of the problems related to starting a new business.

Be Realistic About Finances
As a new business owner, it is extremely difficult to get funding through banks. Banks have set a high bar for new businesses when it comes to lending. You need to be honest with yourself about how much money you need and where it is going to come from.

You may be able to get a loan for a small portion of your expenses, but you may find that you need to invest a significant amount of personal funds in the business to get started. You may also want to ask friends, family, and business associates whether they would be interested in becoming investors in your company and sharing some of the profits over time.

Hire Well
When you are planning your new business venture, much of your success rides on your employees. If you hire the wrong people, your business could fail. Make sure that all of your employees have the company's best interests in mind. Make sure that you are hiring honest people who are self-directed and work hard. If you have to spend too much time babysitting an employee, you will lose valuable time that you could be using to develop your business.
Foster a Positive Company Culture
Hiring wisely will not help you if you have created a toxic workplace. Make sure that your workplace has a positive company culture. Make sure that all disputes are handled fairly. A general positive attitude toward your new business venture as a whole will be contagious. Even when times are hard, try to keep your workplace positive.

Realistic goal setting is a crucial part of having a positive company culture. There are few things that cause negativity more than a company setting unrealistic goals and punishing their employees for not reaching them. This can cause excessive turnover in your business. Turnover is an expensive hassle, and it is better to make your employees happy than to give up on them and start over.

Analyze Your Success
When you are setting goals for your new business, analyze the metrics you will need to measure up to. Success for a retail business may mean not only how many sales you make, but how much foot traffic you have in your store. Find ways to measure these metrics and keep them in mind when you are planning your activities. This will help you focus your energies on the right aspects of your business rather than dividing your attention among priorities that don't make sense.
Experiment Cautiously
Running a business means that you will need to take the time to experiment with new methods. It is best to try these methods in pilot programs rather than going all in and changing your company's entire way of doing business all at once. If you are running a retail store, for example, try a new point of sale system before changing all of your machines over to the new system. Measured and cautious change will help you prevent upheaval in your startup business and will keep employees from feeling lost and overwhelmed.
Be Honest and Fair
This is the most important part of running a new business. You will need to be transparent, honest, and fair to your employees and customers as well as your suppliers. If you try to cover up a pattern of negative behavior, the cover-up will damage your reputation as much as the negative behavior would on its own. Being trustworthy means that your employees, customers, and suppliers will know that they can rely on you to do your part.
Running an Active Business
If you use these 8 tips from Pedro David Espinoza, you will find that adapting to the challenges of running a new business is easier than you thought it would be. Keeping these 8 basic tips in mind will help you organize your thoughts when it comes to planning a new business venture. Actively meeting the challenges of the market will help you create new business and succeed.