Recent developments in digital marketing have caused a great deal of change in the industry. Behavioral and demographic targeting enables marketing firms to reach a precise subset of consumers. Ad targeting happens through social media, online behavior, and demographics. Every time a consumer clicks a link, their online activities are tracked using cookies.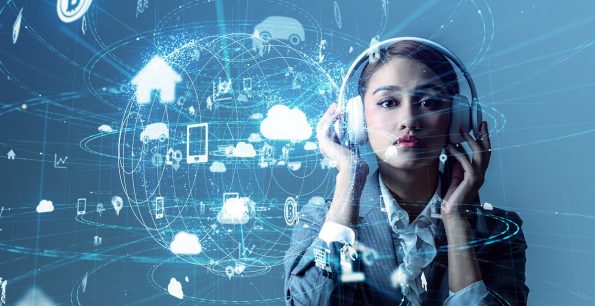 Facebook's cookies are notorious for showing ads for things that people have searched for on other websites. Some consumers may find this information intrusive, but it is an effective source of hits and purchases. Anushil Kumar explains how digital marketing has developed in terms of behavioral and demographic targeting and how these changes will affect companies of all kinds.
Behavioral Targeting
Every behavior that a consumer performs online can be tracked. Social media use and cookies follow a consumer everywhere they go on the Internet unless they take pains to keep themselves from being tracked. Today, many consumers have given up on the idea that their web searches and product clicks will be private. This is a huge change in attitude compared to the early 2000s.
Several different data points go into behavioral targeting. The pages consumers browsed on a website, how much time they spent on the website, the clicks they made, how recently they visited, and their overall interaction with the website can be tracked. This data is compiled to create a user persona or user profile. People who have similar behavior can be put together into one segment. Each segment is served ads catering to their interests.
A survey by the Network Advertising Initiative concluded that advertisements with behavioral targeting performed nearly 3 times better than non-targeted ads. This bump in performance means that all websites should think about including behavioral targeting in their digital marketing strategy.
How Behavioral Targeting Works
There are several different types of tracking cookies that can help advertisers zone in on a particular segment. Tracking pixels or JavaScript sends information about the client to the company serving the ads. Flash cookies are able to store data outside the browser, meaning that ad information persists through changes of browser. This also means that when the user closes the browser, the cookie does not disappear. Flash cookies can store up to 100kb of data.
One thing that may make consumers uncomfortable is that even when cookies are deleted, they can still be tracked. When a cookie is deleted, it is still associated with the same user, and any new cookies created on that computer will be associated with the original record.
ETags are part of the browser cache. The cache helps the website load more quickly, which is a benefit for the user. The cache stores information about the user. Consumers can remove ETags and clear the cache, but they are reluctant to do so because it would slow down their browser.
HTML5 allows the creation of cookies that persist until they are specifically deleted. These cookies work across multiple browsers. They require no plugins, unlike Flash cookies.
The Evercookie is a combination of all of these types of cookies. Even if the user deletes one portion of the Evercookie, the rest of it will continue to function. This is the feature that can make web users uncomfortable, but most people have come to terms with this as unavoidable on today's Internet.
Other behavioral indicators that advertisers use to serve appropriate data are IP address, geolocation, and how recently a user has visited a site or if it is their first visit.
Demographic Targeting
Big data has made a large impact on digital marketing. Through the use of big data and AI systems, marketers are able to choose customers from very specific categories. For example, a liquor company may want to choose customers who are 21 or over and live in a specific area. They could also target consumers who are interested in food and recipes.
Most consumers would be surprised to find out what online advertisers know about them. Demographic targeting allows websites to drill down and select an exact audience for their pitch. Gender, age, location, annual income, and languages known are some of the most important indicators.
If a product or service is targeted at one particular segment, it is generally best to exclude the others. For example, if you are marketing men's grooming products, it is a good idea to exclude women. However, during the holiday season when people may be thinking of giving gifts, this restriction can be relaxed.
The difference between demographic targeting and the target market is slight but important to recognize. The target market is aimed at advertisers identifying the market they believe would be the best for their needs. Demographic targeting goes at it from a different perspective and results in segmented markets that are ready to be targeted.
Online Marketing for the New Decade
Over the next decade, online marketing will surely evolve. Current technologies will be built upon, enabling even greater targeting of advertising dollars. Companies will be able to do their jobs more efficiently while serving the customer useful and targeted advertisements. Anushil Kumar expects the online marketing arena to grow well into the next decade and targeting will become increasingly sophisticated.