Recruiting highly qualified IT staff can take months or even years. For those who are not ready to wait and lose money, there is an IT outstaffing service. Its essence lies in the prompt connection of IT employees to solve problems without downtime due to a lack of qualified personnel. In simple terms, it is a help for product teams looking to meet sprints and deliver releases on time. Let's take a look at IT outstaffing – what it is, how the selection and inclusion of specialists in the company's project takes place, and can it be considered a bringing in returns model of coworking.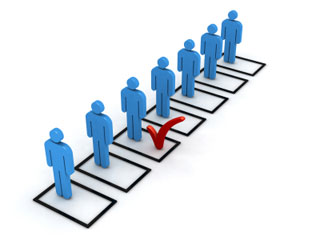 As a result of the pandemic, IT outstaffing has attracted a lot of attention from customers, so the development of this market has become much more intense.
Let's imagine that you are expanding your business, reorganizing it, or launching a new product. But the implementation of these goals requires additional resources. Such a problem cannot be solved a priori quickly, because you probably need people with experience, and not beginners who still need to be trained.
In this case, outstaffing of programmers and developers comes to the rescue. You have requirements for the candidate. You submit the request to an IT recruiting agency that provides the people you need. They work on your side in conjunction with your team. Simply put, these are temporary, "rented", employees. And if you need some, look on https://devoxsoftware.com/services/it-staffing/.
IT outstaffing: pros and cons
Let's start with the positives:
you immediately attract specialists with a high level of training without wasting time;

they are formalized under a contract (no shadow freelancers and risks to the company's reputation);

tax and social payments for them are made by the main employer, which reduces business costs and reduces the burden on the HR department;

you get outstaffing for Java, PHP and other developers specifically for your project. They are ready to immediately start solving problems (the launch of projects is not interrupted);

unlike outsourcing, the outstaff team is located at the customer's workplace, which eliminates acute problems with the maintenance of IT services and the halt of business processes;

you can scale the business and quickly increase the pace of work and profit growth, respectively;

hiring risks can be minimized.
There are noticeably fewer drawbacks, and basically all of them are associated not so much with the outstaffing itself, but with an unscrupulous outstaffing company. For example, tariffs for hired workers may unexpectedly rise, or out of nowhere – payment for the extension of the "lease" agreement may appear. Or the executing company will not pay staff taxes or will do so with a long delay.
As a result, the consequences of cooperation with illegal outstaffers can be quite serious. Therefore, you should carefully select such a company.
What are the advantages and disadvantages for professionals?
In an outstaffing environment, it is easier and faster to find a job with a salary that matches the level of knowledge and skills of the candidate. At the same time, interviews and testing are carried out once, and subsequently you can work long-term or medium-term in different companies. For many job seekers, this is even more interesting than working on the same product for years.
The disadvantages of outstaffing for IT specialists are also associated with unscrupulous outstaffing companies. Therefore, you need to carefully read the agreement and ask all your questions about the specifics of such cooperation.
If you need highly qualified IT specialists to work under an outstaffing agreement, you can contact https://devoxsoftware.com/.
What kind of companies is IT HR outstaffing suitable for?
This model of cooperation is gaining momentum in our country and, according to experts, will soon shift outsourcing. For whom is it best suited?
For IT organizations that need to strengthen their team and test hypotheses – for example, develop a new feature and see how users react;

For companies that don't have enough hands to develop digital products in a small IT department;

For companies that want to introduce high technologies in a narrow direction, but full-time specialists do not have such experience;

For companies wishing to launch a project on time, speed up work processes for a quick return on investment or fix lame business processes;

In case of need for urgent implementation of projects.
As you can see, the disadvantages are so insignificant that it is safe to say that IT outstaffing is completely beneficial.