When you're in the early stages of your startup, it can be difficult to find funds or validate spending money on marketing and advertising or to even find the time to plan out your organic marketing strategies. Too many choices are sometimes disorienting and leave one undecided without the help of a guide. As a workaround, small business owners and early-stage entrepreneurs have found scrappy and creative ways to build brand reputations and acquire new users organically.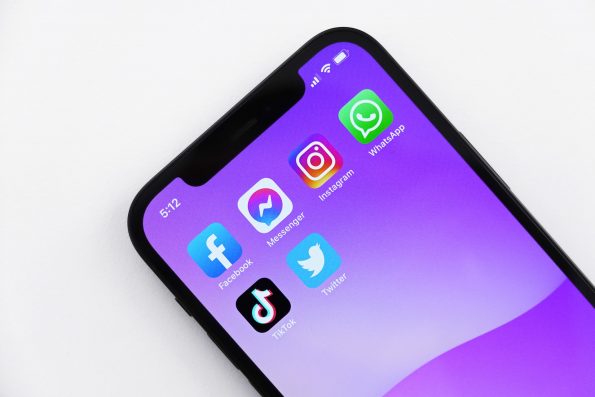 Image Source: https://unsplash.com/photos/9k_gCYLoH2g
Perhaps you're an entrepreneur on a lean budget. Regardless of whether or not you've raised capital, you're severely sensitive to the limits of what you can do in a pay-to-play world. The good news? The marketing world is ever-evolving and always growing. In today's everything-digital world, you have a variety of platforms to promote products or services and really get something out of nothing. 
However, with more options comes new challenges. But don't worry. This post will help you decide which organic marketing strategies to consider in 2022.
But first, what is Organic Digital Marketing? 
When it comes to digital marketing, natural isn't exactly better, but it's still pretty great.  
Organic marketing generates traffic to your business naturally over time, rather than using sponsored posts or paid advertising. Anything you don't spend capital on directly – case studies, blog posts, guest posts, Facebook updates, and unpaid tweets – is labelled as organic marketing. 
Now, it's important to understand that the term "organic marketing" doesn't mean that everything is free. You're still going to invest in a digital marketing agency and any related software such as MailChimp, HubSpot for inbound, Sprout or Buffer for scheduling organic social media content, and so on. Rather, organic marketing means you're not paying to enhance the specific post itself. 
The point of it all is to educate and entertain the consumer in order to build brand awareness and enrich the connection with your audience. Early-stage startups need organic marketing to establish brand personality and tone, build relationships, solve problems, and provide stellar customer service. 
To put it simply, organic marketing strategies convince Google that your website is relevant to what your audience is looking for. And that's why strategies take time. But to prove search engines that you're worthy of natural traffic, you will need sources like: 
Assets and content hosted on your website

. Typically, these will populate Google's SERPs when people search a related term, bringing traffic your way. 

Guest posts.

Content on an industry-related website or an influencer platform is another way to get your content in front of a wider audience. 

Social media posts

. Instagram stories from influencers, a LinkedIn post, or a tweet linking to your website will stay live indefinitely, bringing new eyes to your website. 
Note that a single post won't do much to boost your traffic. Organic marketing builds up in time on the work you've done before. It requires continuous marketing efforts, some of which agencies like Passion Digital are able to make. The capital you invest in the first months keeps bringing customers in the years to come. You may not see advantageous traffic at first, but your spending reduces as your traffic increases over time. 
Here are some organic marketing strategies that you may want to consider as an early-stage startup: 
What do you know about your audience? 
How does your target audience discover a brand like yours? Maybe they're following review websites, reading industry news, or google "what do I need to solve x issue?
Maybe they're Millennials and Gen-Z following influencers and tracking hashtags looking for a new or interesting solution. Unlock your audience habits and behaviours, see what they need, and develop a tailored solution. 
Integrate a Content Library into Your Website 
Ok, building external links might work as better as you've expected, but you should not neglect your website. After all, people will follow these links expecting to find quality information or a solution, and they'll be disappointed when they don't find it. 
We're living in a digital age where content is king, and a lack of it cuts significantly into your sales. The popular saying" variety is the spice of life" echoes true in this case. Why have one content type when you can have a dozen blog posts videos? Infographics and downloadable assets like eBooks.
Optimise Your Website for Organic Search 
SEO or search engine optimisation helps your entire website – not just your content – reach the uppermost of Google's SERPs, leading to an increase in organic traffic. While SEO is complex and ever-changing, here are some of the long-standing tips to get you started:   
Metadata on each page: This will help search engines like Google to understand what your website is about. 

Mobile-friendly web design: Google ranks sites based on how well they read on mobile devices. Plus, given that more than

81% of people own a smartphone

, mobile functionality should be a top-of-mind priority. 
Social Media Primes: Learn to Use It 
If you have great content laying around your website, don't just leave it there. Use Facebook, Twitter, LinkedIn, or whatever social media platform you use to share it. 
Creating a successful social media campaign isn't easy, but here are a few quick reminders: 
Social media platform choice

:  Where is your target audience, and which social platform brings you the most traffic? Is it Twitter, Instagram, or Facebook? 

Post Type:

Improved engagement is great, but traffic is what you really want. What type of content is best at bringing new eyes to your website?

Links:

You're trying to increase traffic and generate revenue. So, make sure all of your social links are back to your website. 

Schedule:

Again, you must know your audience. Different people spend time on social media at different times, so it's important to schedule your posts accordingly for increased traffic.
Chances are, you're already engaging in organic marketing even if you don't know it. Understanding what it takes and creating organic marketing strategies to meet your business's needs will make it all the more successful.