An outsourced CFO is what many businesses use to fill in the responsibilities of a full-time CFO. They fulfill most of what a regular CFO can do, which culminates in the establishment of a robust and holistic financial strategy that brings your business into the future.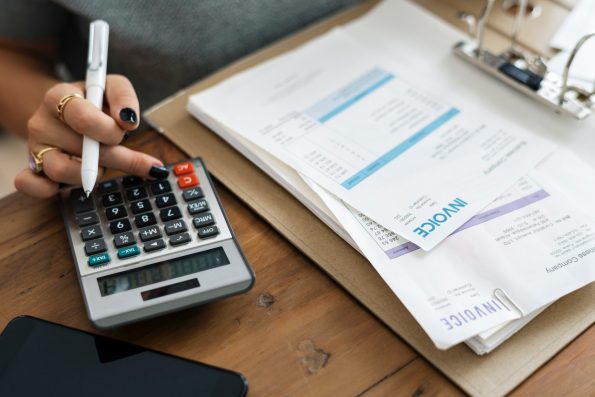 To better understand what an outsourced CFO is, let's look at their responsibilities.
What Do Outsourced CFOs Do?
Outsourced CFOs take on a lot of responsibility for a company, and many of the tasks they cover help ease the workload of other executives. Here's a breakdown of what most outsourced CFOs do:
Acts as the lead financial strategist: CFOs outline and strategize your finances to be optimized for future growth. They will also confer and counsel with you and the executive team about what your financial goals should be.
Leads the finance team: If you have a finance team, your outsourced CFO will most likely be its leader. The finance team will crunch the numbers while the CFO analyzes the report sheet. They will then relay any insights they gathered from the report to you and the rest of the executive team.
Discusses progress with board members: Your board of directors will want frequent progress updates on your company's financial status. An outsourced CFO can sit on that board and quickly offer the information they need.
In short, an outsourced CFO gives the financial support your company needs.
Why Every Business Should Consider Outsourced CFOs
Any business that does not have a dedicated CFO or financial strategist should consider hiring an outsourced CFO. Why? Here are a few advantages that prove why outsourced CFOs are essential:
Most cost-effective solution: Outsourced CFO rates are much lower than their full-time counterparts, who often expect a salaried position. Outsourced CFOs are paid by the hour and will only work when you need them to.
Access to industry knowledge: The best outsourced CFO services try to match their CFOs' industry experience with the companies they work with. For example, if you're in fintech, the outsourced CFO would have knowledge of working in the fintech industry. This ensures you have the ultimate advantage with your finances.
Better prepared for business transitions: While small businesses generally deal with the most changes, businesses of any size can undergo major restructuring. An outsourced CFO can help prepare you for those transitions.
Why Do So Many Businesses Outsource Their Financial Services?
You may have noticed that a lot of companies prefer to outsource the majority of their financial needs. This isn't a coincidence—there's a myriad of reasons why so many companies prefer to outsource the process.
Easy access to top talent: For starters, you don't have to look for top-of-the-line talent for your financial teams. With an outsourced financial service, you immediately access dozens of professionals who are ready to learn about your company.
Better financial flexibility: When prepping for big business changes, you may need more finance employees to help make the transition. But then that need may shrink just a few months later after the change occurs. Outsourcing your team allows for complete flexibility, as the service can add or pull employees from your project as needed.
It's Time to Consider Outsourced CFOs
If you're in need of a better financial strategy, there are few places better to turn than to an outsourced CFO. Take your time to fully understand the benefits and find the perfect CFO for your company.