Crowdify, a new kind of full-service marketing group built for the next generation of clients, communities, frontiers and consumers, launches with prestigious client roster
New-style marketing group Crowdify, which has been designed to deliver the marketing needs of 21st century brands and fast-growth companies, recently launched in the UK with an impressive roster of clients, including Tottenham Hotspur, NHS, ViaVan, HiyaCar, Modball and PureGym.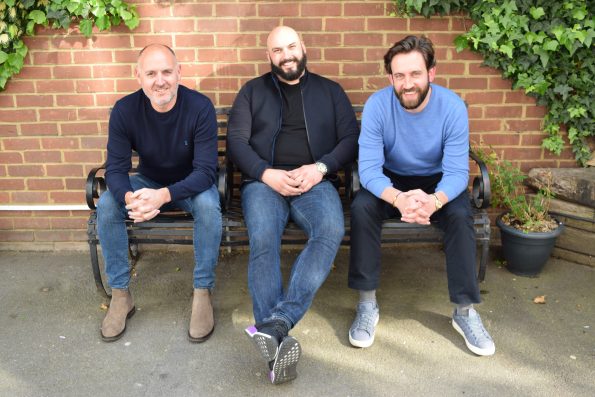 A next-gen communications ecosystem built for the new generation of clients, communities, frontiers and consumers, Crowdify has been set up by entrepreneurs James Rix and Fergus Harrington, alongside sports marketing expert Ryan Horn, to offer a full range of marketing services particularly targeting the specific needs of 'fast growth' companies, whether home-grown or from overseas.
A new kind of company, built to leverage new technologies, new media channels, new working practices and new consumer markets, Crowdify is agile, adaptive, responsive and forward thinking — but also grounded and focused on product and brand strategy and return on marketing investment.
"Challenger brands, new entrants and start-ups don't need expensive press, magazine and TV advertising campaigns that take a PhD to calculate the results for – they need cut-through, they need to build audience fast and they need to see quick return on their investment. And that's what Crowdify is all about," says James Rix, the 36-year old entrepreneur and CEO of Crowdify.
Crowdify also has its own Start-Up Incubator and is uniquely positioned to advise the next generation of potential UK Unicorns (start-ups which reach a market valuation of $1bn). It has already worked with a number of Unicorns, including Uber, Just Eat and Deliveroo, helping them build distribution networks and consumer audiences in the UK via face-to-face marketing and digital channels.
The marketing group delivers cost-effective, impactful campaigns that get results by deploying a combination of face-to-face, high tech, social media and influencer channels to help accelerate early growth and boost market visibility.
The Crowdify mantra for helping propel start ups is built on a six key pillars:
Trusted brand knowledge & depth;
Culture, fast pace & intuitive insights;
Responsive agility across all marketing communications;
Timings & Intel. Experience;
0-60 agile innovation that start ups need;
Relevancy to business, landscapes, networks & communities.
"We're looking to build a company made up of the most talented and committed people in marketing, who are in touch with Millennial, Generation Z and Generation Alpha mindsets and understand that media and communications today are all about social networks – which doesn't mean just digital, because social can be face to face as well," said Rix.
At launch, Crowdify has a team of 34 people covering digital, search, social, graphic design, and experiential and promotional marketing; but Rix says the company is looking to boost staff numbers by 50% in the next six months. "We're hiring nine new staff right now, but we're still looking for a head of marketing, a head of social, a head of influencer marketing, creatives, account directors, experiential planners and account people – basically, anyone who is good, we'll build a job around their talents."
Crowdify already works, through its constituent agencies, for a range of high-tech start-ups and online-based, on-demand service providers, retailers, leisure, health, restaurant and entertainment brands.
"What any new entrant to the UK needs is marketing that punches above its weight and that drives results," adds Rix. "We've got solid experience working with a range of brands by engaging target customer groups either directly on the street or digitally and creating real growth fast. That same winning formula can be applied to any start up or fast-growth business wanting to establish their brands and services, drive customer acquisition and build up distribution/channel networks."