Business owners are always looking for ways to revolutionise their product offering and with the help of new and emerging technologies, it's now easier than ever to achieve this. So, how do these developing technologies help to transform product offering? Let's take a closer look, below.
Productivity
By introducing technology into a business, it can help to increase efficiency, decrease unnecessary costs, manual energy and improve productivity. With technology speeding up processes, it will allow employees to get their daily tasks completed quicker. In turn, this will be more beneficial for the business, as they will get more work done and allow employees to focus on providing customers with a better experience, ultimately increase sales.
Knowledgeable Employees
If employees can easily and quickly look up product information, order statuses and inventory stock, not only will they appear more knowledgeable to the customer, but they will receive a better customer experience. New developing technologies enable employees to do their job efficiently and more effectively.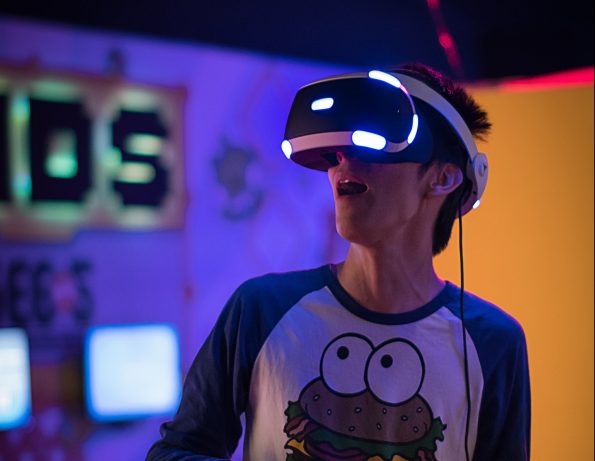 Mobile And Web Platforms
It's very important that your business has a website, especially as customers purchase more online and like to check up on a business online before they purchase from them or visit the store. Having optimised content focusing on trending and high search volume keywords and good page loading speed will not only provide your customers with a better user experience on the site, but also help your site to rank higher on Google and drive more organic traffic to the website.
Social Media
Having a social media account for your business is key to building relationships with your customers. The platforms also help to show personal insights into your business, making customers feel more connected to you. Additionally, many customers use social media to contact customers, so it's important that you provide your customers with a quick response through the accounts.
Customers tend to feel as if they can relate to the information that is posted on social media, both for useful value and comedic entertainment.
Speed Up Payments
For small businesses, by adding developing technologies such as Square, you can cut out the manual process. This means that more time can be spent focusing on other important aspects of the business and there is less room for mistakes. What's more, this innovative technology comes with free Point of Sales software app that makes for an easy system at a minimal cost. Ideal for making sales on the go, this technology can speed up payment and increase sales and you can stop turning away customers who don't have cash.
From buying a product online to renewing a membership or subscription online, mobile payments can help to increase sales, as it enables more spontaneous purchases. They also allow you to receive prompt payments, as opposed to dealing with an invoicing or billing system.
As you can see, there are a number of ways that new emerging technologies can help to revolutionise your product offering. Implement new technology into your business and see the results in sales, today!