Live chat is an important part of any successful customer service plan. A growing number of customers prefer live chat over any other form of communication with your business, and it offers a wealth of other benefits. In fact, 71% of businesses believe online chat will become the main mode of communication with customers by 2021. If you want to learn more about the importance of chatting and how to build a successful live chat service support team, check out our post below.
We've gathered expert tips and best practices for live chat service.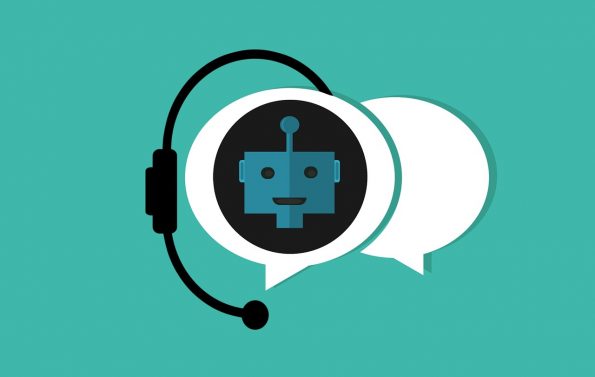 What Is Live Chat Service?
Live chat service is a way of talking to your customers instantly via a widget on your website. Website visitors will be greeted with a pop-up at some point during their time on your webpage, which will prompt them to engage with a live agent. If they choose to engage, they can chat with a real customer service agent to answer their questions about products or resolve issues.  
Customer service agents can handle several chats at once using the live chat platform, which prioritizes conversations, allows you to set up shortcuts, and has other advanced tools to optimize the experience.
Benefits of Live Chat
Live chat support is an incredible tool that allows you to communicate directly with your customers and cut down on customer service costs.
Customers especially love live chat for its convenience. Rather than looking up a customer service phone number and holding the phone to their chin while they wait on the line, they can simply go about their work while they get the help they're seeking.
Live chat is convenient for your customer service agents too — they can handle multiple conversations at once and quickly look up information to help customers who are waiting for a response.
Is Live Chat Effective?
You've now heard a lot of claims about the benefits of live chat support. But is live chat effective? And how can this be proven? Here are three live chat statistics that prove just how much it can benefit your business.
1. Reduced Customer Service Costs
Live chat is extremely efficient and cost-effective for your customer service department. Customer service agents can often handle up to six chats at one time, while even the most skilled agent can only handle one phone call at a time. For this reason, businesses using live chat can save 50% on support costs in comparison to using call center support.
2. Increased Customer Satisfaction
Not only do customers love the convenience of live chat, but they also love the speed and accuracy of the platform. All of these factors contribute to an astonishingly high customer satisfaction rate of 92%.
3. Increased Conversions
Customers who use live chat are more likely to make a purchase from your website and spend more money on that purchase. Live chat is so effective, it delivers 45% conversion rates for many businesses.
Best Practices for Live Chat Support
If you're ready to launch your live chat support, it's important to train your customer service agents on chat etiquette. Here are some best practices for any business interested in effectively communicating with customers via chat.
1. Be Conversational
Live chat is a casual mode of communication. Now is not the time to list off the fine print from your company policy. Instruct your agents to show some personality and be friendly, but always maintain a careful balance and stay professional.
2. Use Canned Responses Sparingly
Canned responses are sometimes appropriate if you need to quickly give information to multiple customers, but it's best to use them sparingly. Customers will be turned off by too many obviously scripted responses. After all, they're coming to you on chat because they want to talk to a human being, not a computer.
3. Respond Promptly
Never leave your customers waiting too long using a live chat service. They expect a quick response and will get antsy if they're left waiting. Agents will need time to become more efficient with their chat conversations, so start them out with just a couple chats at once and then build upon that once they're feeling comfortable.
4. Use Shortcuts
Shortcuts are a great way to speed up conversations without sacrificing on quality and person-ability. Use tools like predictive texting and quick links to help customers get answers quickly.
Conclusion
Live chat is dominating the customer service realm, saving businesses and their customers time and money. If you haven't seen the benefits of live chat support firsthand, it's never too late to get started. Follow these tips as you implement live chat for your business.