The Momentum London programme accelerates relationships between B2B startups and corporates, to validate markets and create better corporate engagement They are currently taking applications for their spring cohort, starting on 13th March 2017.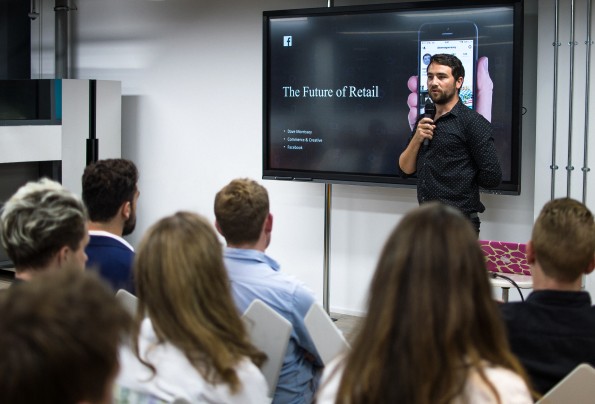 Startups have access to so much support these days but often the missing link for B2B startups is how to sustainably develop product/market fit and make the shift from selling to SME's to acquiring corporate clients.
The 3-month programme recognises the challenges many startups face when looking to validate their products within different market verticals. Some of these challenges are because of the lack of enterprise experience within a team but much of it comes down to the inherent nature of the corporate world.
Long sales cycles, lack of insight re internal processes, lack of access to key stakeholders, the list goes on. Enterprise sales done poorly can have a huge impact on cashflow and ultimately be the demise of your startup, but the reward when done correctly is huge growth.
This challenge is where the Momentum London programme was developed from.
The first 4 weeks are made up of masterclasses led by experts that have worked within corporates, high growth startups and experienced enterprise sales leaders. The aim being to help startups navigate complex organisations and learn how to sell to them.
The second 4 weeks pairs our startups with corporates from target verticals for market validation sessions. Sessions bring together both parties to validate the product or service ensuring strong product market fit, understand pain points and start conversations around commercial opportunities.
The final 4 weeks offer a range of sessions that engage corporate ambassadors from leading companies to develop opportunities further. Ambassadors are made up of gatekeepers and decision makers who can support startups understanding of internal processes and open further opportunities should a fit exist. The programme is attractive to corporates as they get access to some of the UK's most innovative startups with less risk as the programme acts as due diligence.
Corporates can also develop their own innovation strategies via engagement with a range of sector agnostic companies that have a value proposition for their market. This helps corporates identify innovation opportunities first and see innovation they would not otherwise access.
The Momentum Programme aims to ensures startups can develop market validation with some of the world's largest corporates, shorten sales cycles, establish a strong network and insight, to continue engagement long after completing the programme.