It was not that long ago that marketing was a blunt instrument. Millions of direct marketing messages flooded mailboxes from coast to coast, with most of them destined for the trash. That kind of inefficiency led to wasted money, wasted effort and wasted time on the part of marketing executives and front-line sales representatives. Things did not improve much for a long time. Marketing remained highly inefficient, with obnoxious come-ons and tuned-up messages. But these days marketing is more efficient than ever, and microtargeting may be the pinnacle of efficiency in the advertising market.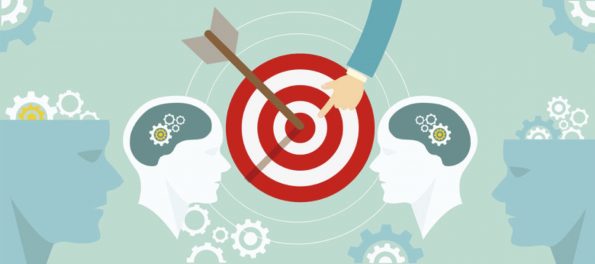 Big businesses have been using microtargeting for years now, taking advantage of big data to fine tune their messages and boost their profits. But small businesses have been slower to adopt the practice, even though the benefits could be even greater for those smaller firms. If you own a small business or startup, you cannot afford to ignore the benefits of microtargeting – here are some quick ways to get on board.
Use the Right Tools to Identify Your Target Market
Until you know the makeup of your target market, it will be impossible to exploit this advantage. The first step in any microtargeting effort is the identification of the actual target and the importance of knowing your customer.
If you want to identify your ideal targets and understand the makeup of your customer base, you need to use the right tools. Fortunately, those tools are all around you, and some of them do not cost a penny.
You can start with something as simple as a poll on your website or a survey added on to your emails or receipts. By carefully analyzing these responses, you can begin to gain insight into who your customers are, where they come from and what they are looking for.
The Power of Social Media
For good or ill, social media seems custom made for microtargeting. The amount of information Facebook, Twitter, Instagram and other social media companies have on their users is simply mindboggling, and many businesses are already using that data to power their marketing and more effectively target their potential customers.
If you have ever searched for something online and suddenly been inundated with related ads, you have already seen this process in action. As a small business owner and social media user, you can take advantage of this same kind of microtargeting, helping you reach the people who are most likely to buy – and love – what you sell.
Develop Microtargeting Campaigns Based on Shared Interests
Now that you know much more about your audience, you can begin to use that information, grouping together individual and serving up highly targeted ads based on shared interests and activities. Developing your first microtargeting ad campaign can be a challenge, especially if you have never done it before, but after a while the process should become second nature.
It is a good idea to test various microtargeting ad campaigns based on several factors. Developing two separate ad campaigns, serving them up and testing the results will allow you to see which microtargeting strategies are the most effective, so you can fine tune your marketing budget and stretch your limited advertising dollars as far as possible.
Serve Up Rich and Relevant Content
Content marketing is one of the most effective ways to reach your intended audience, but not all content is created equal. If you want to reach the most valuable potential buyers in a highly fragmented marketplace, you need to create content that is valuable, rich and highly relevant to those individuals.
Once again, smart testing can help you fine tune your content and build a better content marketing strategy. Once you know what works, you will be able to build on your successes, so you can make the most of every blog post, every contribution to an industry journal and every other word you write.
The trend toward microtargeting holds enormous promise for startups and small business owners. The online world has a way of leveling the playing field, allowing small firms to compete on an even footing and reach customers across town and around the world. But the larger marketing budgets of the big corporations still give them a competitive edge.
If you want to compete effectively, your own microtargeting campaigns need to be smarter, more relevant and more effective. The tips listed above can help you fine tune your microtargeting efforts, so you can reach the most profitable customers, build a great brand and grow your small business into something even better.