Many people say that they want to create their own startup, but don't know how to go about it. It can be challenging to determine which kind of product will be successful in the current market. A startup e-commerce business requires some analysis of market opportunities.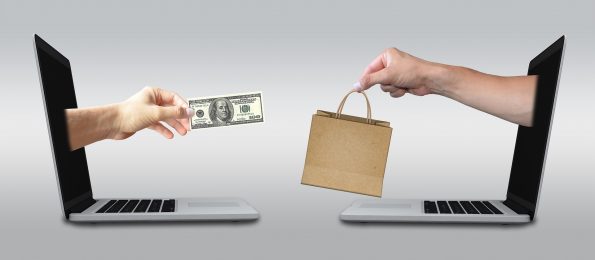 If you're considering creating a startup but don't know where to begin, hopefully these suggestions will give you a sense of direction. Launching a startup can be daunting, however, examining success stories can provide you with confidence and inspiration.
Here are 5 profitable items to sell as a startup e-commerce business:
1. Phone Accessories
With smartphone usage skyrocketing around the world, phone accessories are quickly becoming one of the most popular products sold by startups. From cases designed for complete protection to add-ons that are purely for aesthetic enjoyment, there are many opportunities in this realm. Some companies that have found significant success in this area are Casely and Native Union. Casely is even now working on a line of iPhone charging cases to expand their offerings!
2. Dog Treats and Toys
Some people dote on their dogs more than they splurge for themselves. More and more people are starting to think of their furry companions as a family member rather than just a pet. People want to give their pets the world. As a result, startups have begun to tap into this market of unbridled potential. There are many different niches with gourmet, premium foods to innovative new toys to keep dogs in great shape. Bark has taken this area by storm with their highly-rated BarkBox subscription service.
3. Hygiene Products
Consumers are starting to pay significantly more attention to what they put in and on their bodies. Now it is no longer enough that suppliers create a useful product. Now that product must also be environmentally friendly and mindful of health concerns. Startups offer a vast realm in which to provide for these more selective buyers. Companies like Native and Harry's have worked hard to gain success in this market as a startup e-commerce business.
4. Supplements and Protein Bars
Just as people are paying closer attention to what they use to clean themselves, they are also more closely considering what they consume. However, many people are still always on the go with little time to prepare full meals. Several startups have been able to capitalize on this market need by providing healthy supplements and protein-filled snacks that people can eat anywhere. Primal Kitchen is a successful startup in this field to consider.
5. Clothing and Fashion
And then, of course, there are fashion clothing startups. We see ads all over social media platforms like Instagram promoting a new line of clothing. Because of the massive size of this industry, this one may be a little trickier to be successful in. If you decide to launch a clothing company, be creative and think outside the box.
Matt and Nat is an example. They are a startup that uses recycled inputs to make sure their customers can feel good about buying their products. They target those who are environmentally conscious. People are also supportive of brands like Bombas. Bombas is a sock company that donates a pair of socks to a homeless shelter each time a customer makes a purchase.
Wrap Up
If you have an idea that you think can improve people's lives and change the world, then launching a startup e-commerce business is an excellent move for you. Even if inspiration hasn't struck yet, hopefully studying success stories like the ones above will help spark motivation. Obviously, it wouldn't be prudent to try to copy any of these ideas directly, but maybe you'll realize something that they aren't doing that you could do. Your unique perspective will allow you to come up with ideas that no one else could fathom. You just need to put your mind to work!