Managing a co-op building is a task with many moving parts. A property manager must balance the needs of the building owner and the tenants living there. They must also interface with the co-op board comprised of building residents. With the help of a property management company like All Area Realty Services, property owners can be reassured that their concerns are handled efficiently and professionally.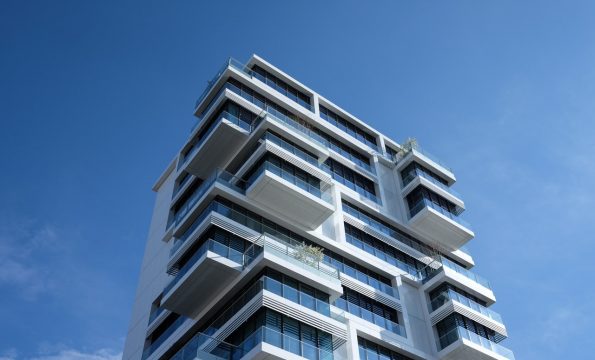 The Building
The property manager must work with the co-op board to plan renovation and repair projects. Working with the co-op board means that residents will be kept in the loop regarding any major changes that will happen to their apartments. Ideally, the property manager should keep a 3-year and 5-year plan for major projects.
The property manager is in charge of all shared building equipment and structural elements such as roofs, walls, heating systems, and elevators. The manager needs to work with repair and installation companies and keep the building safe and well-maintained.
Administrative Duties
The manager is also responsible for handling all of the building's financial affairs. Bills must be paid, and financial forecasts need to be made. As with the structural requirements, the property manager must stay in close contact with the board regarding financial issues.
The property manager handles the terms of any sales or leases on the property, making sure that everything is in order. The manager reports back to the co-op board, keeping them in the loop with any major decisions.
Code Compliance
The management company must ensure that all applicable systems are up to code and operated safely. Some of these systems include elevators, boilers, air conditioning, sprinklers, and fire alarms. The property manager coordinates regular testing of all of these systems and makes sure they are current.
Legal Concerns
Professional property managers retain their own legal departments which are responsible for handling daily needs of the property, as well as dealing with any lawsuits that may be filed against the company or the co-op board. Attorneys working for the property manager must make sure that any fines or penalties levied against tenants are in accordance with local co-op property laws.
Brokerage Services
Some property management companies like All Area Realty Services also provide brokerage services to their clients. Their expert real estate agents coordinate sales, rentals, and subleases of apartments in the building. They list properties on the MLS and handle all aspects of showing the apartments to prospective residents. They also coordinate the marketing of units that are for sale or sublease. When a sale is made, the brokerage arm of the property management company can handle closings and any legal issues that come up.
Communication with Residents
The property manager should take advantage of online systems to stay in touch with tenants. Dedicated websites for each building are ideal, with password-protected login. Tenants can submit their maintenance requests and keep abreast of any developments happening with the property manager or the co-op board.
One of the easiest ways to keep in touch with tenants is to create an email list. Sent monthly or quarterly, this list will give your residents regular updates on the property as well as any community concerns. Email lists also encourage building residents to express their concerns to the co-op board or directly to the property manager. These lists build goodwill among your tenants when they are properly run.
Professional Property Management
Choosing a professional property management company means that the building owner's requirements will be met. Working with a property management company, building owners can be assured that their investment is protected, continuing to provide a solid income for many years.
Without a competent management company, property owners and residents will be vulnerable to structural and code problems. Legal issues may also hamper the board's ability to work with building residents. Having a qualified property management company like All Area Realty Services can give residents, co-op board members, and owners much-needed peace of mind.