Three every second; 11,000 every hour; 100 million every year. That, according to the Global Entrepreneurship Monitor Report, is how many new startups are launched.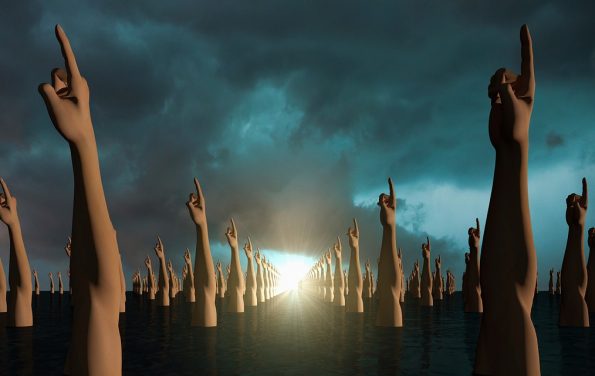 It's a staggering number, but, according to the report, is the result of enterprising people seeking opportunity, not acting out of necessity.
What are those opportunities? They range from high tech to eating – anything to improve existing industrial sectors to making life better or easier for people. And all use technology in some way.
So, how is the wheat separated from the chaff? That is the question that investors ask themselves as they look at these startups and consider their potential. It's sort of like an ongoing activity like the U.S. television series, "Shark Tank."
Still, there are some startups making some headlines and filling gaps and needs that investors seem to believe are significant. Isolating these to the top 5 is an almost impossible task, however, and opinions vary widely.
That said, here are five startups that may be off most people's radars but certainly bear watching.
Plenty – Founders: Matt Barnard, Nate Storey, and Nate Mazonson
Food. It's pretty much a necessity. The concept behind this new startup, as the founders say, is "a new kind of farm for a new kind of world." It's an agri-tech company that uses only 1% of the usual land and water to grow organic foods. It is specifically designed for urban areas where fresh produce is often hard to come by. So far, funding has reached $226 million, one of those investors being Jeff Bezos of Amazon.
Pindrop – Founders: Paul Judge, Dr. Mustaque Ahamad, and Vijay Balasubramaniyan
Voice technology has come of age. We tell Alexa to play our favorite music and we ask Siri all kinds of questions. But it also has a role to play in cybersecurity. And that is the concept behind this startup. The voice recognition technology can detect fraud by recognizing and analyzing a user's voice, even on the phone, and can also determine a rea from computer-generated voice. As companies increase the use of automated phone systems, this technology will be a must.
So far, Pindrop has raised $122 million.
Zume Pizza – Founders Julia Collins and Alex Garden
How about pizza being cooked while it is en route to your home? This is the brainchild of two founders who have combined humans and robots in the pizza making and delivery business. This new startup is an intriguing variation on the theme of the food ordering /takeout industry – a true "on the road" business.
Much of food ordering and delivery is already automated, so this seems like the next logical step. And investors have agreed, to the tune of $48 million. The additional bonus? Only organic and locally grown ingredients where it establishes locations.
Wag – Founders: Jason Meltzer and Joshua Viner
It's just an app, and how many millions of those are around these days? But investors are taking a close look at this one, to the tune of $8.9 million so far. The idea is simple. It is a matching service between dog owners who are at work all day and dog walkers. Among new startups, it may no have created lots of buzz, but it certainly fills a huge need.
What the public may not know is that there are over 40 million households in the U.S. alone that have canine "children" who need their exercise and, frankly, to relive themselves somewhere else other than in the home.
Given that SoftBank is considering an investment of up to $300 million in this little app, it is definitely poised to grow big.
Aurora Innovation – Founders: Chris Urmson, Drew Bagnell, and Sterling Anderson
With $6.11 million in startup funding, three veterans of the self-driving innovators Google, Tesla, and Uber have put their heads together and developed both the software and hardware for self-driving cars. Already, the company has a permit to test its self-driving cars in California.
Autonomous vehicles have gotten a lot of buzz in recent years, and the entire industry is poised to take off. These three founders believe they will be a big part of this takeoff.
Are there huge numbers of other new startups that may become the next "biggies?" Of course, there are. But these five hold promise because they are filling gaps or needs that are common and in demand. And that's the key to success.
Erica Sunarjo graduated from South Texas College majoring in Marketing and Creative Writing. She used her knowledge to make a difference in the realm of business copywriting and invested heavily in traveling and language learning. At present, Erica is fluent in French and Spanish, studying Chinese and working her way to being a multilingual copywriter. She keeps track of the latest trends in IT and technologies, blogs about efficient strategies in education and business coaching, holds educational webinars. Right now Erica is the most effective writer at The Word Point.