Managed IT is not a silver bullet that can address all kinds of IT requirements. However, it is a highly useful option for organisations that use information technology. Start-ups, in particular, should consider entrusting their IT functions to a reputable service provider so they can focus on greater priorities in running their businesses.
Managed IT providers offer a number of benefits for businesses. One of the main advantages is that they can help to improve efficiency and productivity. Managed IT consulting companies have the resources and expertise to help businesses streamline their operations and reduce waste. In addition, they can also assist businesses in implementing new technologies and systems. Finally, managed IT consulting firms can also provide valuable advice and assistance when businesses are facing difficult decisions.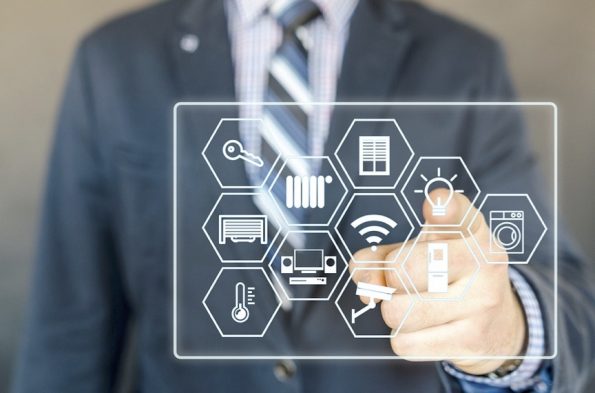 There's a reason why providers of managed IT services in London and other parts of the world continue to thrive. They provide custom services to businesses of all sizes to help bridge the IT gap created by companies that only focus on serving larger companies with complex IT infrastructure and security needs.
Reliable cybersecurity
One of the most important things managed IT providers do for start-ups is the guarantee of adequate cybersecurity even without any knowledge on securing information technology systems. Many businesses become victims of cyber attacks that lead to severe consequences because of a weak IT system. They don't know what to do to protect their cyber assets. In some cases, they have decent enough equipment and software, but they have no idea how to make the most out of them.
Managed IT services in New York address cyber threats competently by providing all the necessary defences and measures. These include the installation of dependable cybersecurity tools such as antivirus and malware protection systems. They also regularly update the software or applications used by a business to make sure that they come with the latest security patches and features. Additionally, they see to it that there are no vulnerabilities that can be exploited by attackers.
Companies that provide managed IT have the expertise and experience in ensuring cybersecurity. Through them, start-ups get a competent and dependable IT team in an instant. There's no need to headhunt top IT experts and invest in expensive equipment.
Efficient IT solutions
Aside from the cybersecurity advantage, companies that use managed IT solutions also benefit from the extensive knowledge of these IT service providers. They can help companies in choosing the right web technologies to use so they can run their operations more efficiently. They have experience in securing business data without compromising ease of access.
Start-ups also get various cost reduction benefits. Since they no longer need to hire information technology employees, they can reduce their total human resource cost as they no longer have to pay for employee benefits and suffer disruptions whenever in-house employees get sick. Managed IT providers continuously deliver reliable services. If one of their employees is indisposed, they have a substitution plan to avoid interruptions.
Moreover, managed IT services allow companies to save on equipment and office space costs. Companies don't have to worry about maintaining, troubleshooting, and updating computer hardware.
Managed IT solutions provide tangible benefits to businesses. It would be unwise not to consider using these services. They offer a ready-to-deploy virtual IT department that is scalable and suitable for companies of all sizes and types. More importantly, they help ensure robust network security to prevent cyber threats from disrupting or harming businesses.