You might be looking for a change of career, want more time with your family, or simply strive to become your own boss. If you have recently been made redundant, you might have been given a form of redundancy pay. While this can help in the next month, it will not last for long. To ensure you can still make ends meet, you might want to look for ways to make extra money from home before you leave your current role.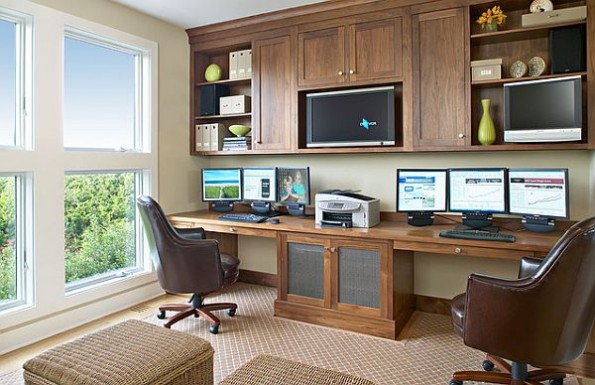 Having a seamless transition from regular employment to self-employed work will enable you to minimise, or not have, any financial impact from your change in roles. Without any secure form of income, even from a side hustle, you might find yourself needing help from Creditfix to manage incurred debt – click the link to find out more information.
Virtual Tutoring
You might have excelled at English or Maths at school, have a college degree, or simply have years of lived experience. This knowledge and know-how can be taught to others, both adults and schoolchildren, without having to leave your home. Virtual tutoring is becoming more common. These can be done via video conferencing and forums. You might end up teaching someone in a completely different country in order to make extra money.
Rent out Space
You might have garage or shed space that people can use for work or storage. Large driveways, or parking spaces that are often vacant, can also be rented out for either a flat fee or hourly rate to commuters and those visiting the area. If you have a spare room, you might rent this out during the day to professionals. Those who work as photographers might be able to benefit from the space, and will pay for the luxury. Otherwise, you could potentially make extra money by renting a bedroom on a short- or long-term basis for some extra income, either through a letting agent, via a selling page, or through online services such as Airbnb.
Give Your Opinion
Survey websites and Universities sometimes have research that needs completing, and may offer forms of compensation for taking part. These might come in the form of vouchers for restaurants or shops, such as Amazon gift cards. Occasionally, you may find research that has monetary compensation. By enrolling on and completing the research, you can increase your income within an hour. Survey websites can pay less, but these can be received fairly frequently, meaning you will still be able to build up some money.
Sell Your Wares
If you are a dab hand at crafting, baking, or even gardening, you might be able to make and sell products. Crafted items can be especially popular around holiday seasons. You could either grow plants and sell them on, or offer your services as a self-employed, freelance gardener. You can be successful in selling food-based products, but bear in mind that you may need insurance and food hygiene certificates.
With any venture to make extra money from home, you will need to be mindful of registering as self-employed, and paying your own taxes. It might be a good idea to speak to an accountant about how to file a tax return, and to gain advice on setting up, and running, your side hustle as a business.