Being an entrepreneur and setting up your own manufacturing business is a very exciting opportunity. Even after we have narrowed down on the best product for manufacturing, there are many other challenges once needs to pay attention to.
Do you know some of the fundamentals when it comes to setting up a new manufacturing business?
Are you aware of some areas you would need to focus on, which are more important than others are when setting up your factory?
Have you taken into consideration issues like taxes, licenses, permits and other areas when it comes to manufacturing business?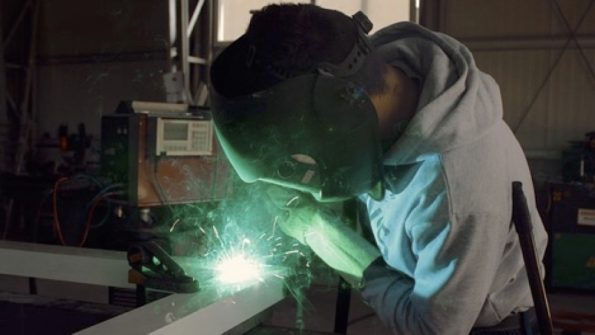 In this article, we discuss some of the challenges facing manufacturing owners. We also look at five things entrepreneurs need to look at before starting their ventures.
Challenges facing Entrepreneurs in the Manufacturing Sector
In the past few years, a major challenge plaguing the manufacturing sector is the rising costs of raw materials. As global economies and supply chains suffer because of hostile international relations in the world, raw materials are seeing high prices.
In addition to this, many governments all over the world are changing policies. This is having a detrimental effect on the manufacturing sector as a whole. Many manufacturing entrepreneurs have also complained about the lack of skilled labor to run the factories.
All of the above challenges mentioned above have a cumulative effect on driving up the prices. Many experts suggest that the industry is also suffering because of old-fashioned business policies. For example, many manufacturing entrepreneurs are not using technology and data analytics to their advantage.
5 Things Entrepreneurs need to know before starting a Manufacturing Business
Know about where you can sell and to whom
Many entrepreneurs do not have any direct access to the consumer. They often sell to the distributors and other mid retailers. This is something, which needs to be paid attention to. If your manufacturing industry is able to strike a direct chord with the consumers, your business can benefit immensely.
In addition, entrepreneurs need to explore newer markets. Selling globally and getting access to an international audience will increase the market area considerably. Knowing your customers and the market should be at the top of the priority list for manufacturers.
Using Technology to your advantage
The manufacturing industry has been criticized for not adequately making the transition to the digital domain. This means that they have not yet been able to reap the advantages of search and social. Using digital and technology to boost sales, find consumers and improve branding is something, entrepreneurs should start focussing on.
This is why manufacturing businesses should invest in their own website and start social media. They should also work on aggregator platforms to improve exposure and reach out to audiences. This is cost-effective as compared to traditional models of advertising any day.
Focussing on Maintenance and Overhead Costs
One of the major mistakes, which entrepreneurs make is not looking after the health of their machines. You should note that machines are expensive and any breakdown is likely to hold up your production process. This is why it is important to carry out regular servicing and maintenance work. This helps in improving the lives of the machines.
Established industrial plant set-up consultants like GIANTECH suggest that periodic maintenance and service schedules should be followed rigorously. This helps in bringing down other overheads as your machines will always be performing at their optimum levels.
Streamlining Efficiency and Improving Productivity
Any factory owner will agree that creating the right processes and setting them in place is a major challenge. This ultimately leads to a reduction in efficiency and reduces productivity levels. However, if entrepreneurs are using automation tools and worksheets, some of these problems can be eliminated.
Streamlining processes by using software tools can help in preventing wastages. It can also help every employee within an organization to know about his or her exact duties and responsibilities. Using automation can also help in accelerating processes.
Innovating on a Plan B (a New product at all times)
Every entrepreneur in the manufacturing industry should note that every product has a cycle. In other words, the market, needs and consumption patterns for a particular product keep changing. This is why it is always important to keep working on a new product. In other words, innovating is the name of the game.
By constantly having an R&D team and working on a new product, you will not only have a direction for the future but also create a new revenue source. This is very important as it helps to give direction and focus on the business at all times.
Conclusion
Manufacturing is both a highly rewarding as well as a highly challenging field. The COVID-19 pandemic has thrown newer challenges to manufacturers worldwide. With falling demands and consumption patterns, entrepreneurs are going back to the drawing board, looking to make the most out of the crisis.