Building an eBay empire is a dream of many. The 9-5 grind can wear you down and the prospect of making a business out of your hobby is alluring. The good news is that it is possible. 200,000 businesses trade through eBay in Britain alone and many of those are full time businesses. This entrepreneurial spirit has been taken up by many – particularly the older generation. Many businesses are making thousands through eBay and you could be one.
The prospect of it can seem daunting. It's an alien concept to some and it involves many new skills. However, they can be easily learnt. eBay is especially fruitful if you have good knowledge in a niche area. If you've got a hobby and a burning desire to turn it into a profitable business, eBay can help you do that. Set up your online store, do a little online marketing and you'll be well on your way to your own online empire!
Start with things around the house
It's not a good idea to dive head first into your first product on eBay. It'll take a little time to learn its processes and rules. Spend an afternoon around your house and find 15-20 items you no longer need. Sell these on eBay first. It'll give you a feel for how to write the descriptions and what works well. You won't lose any money either because they're unwanted items. This first little bit of experience will be invaluable.
Buy things from eBay
This has two advantages. It builds up your ratings and feedback which are vitally important when you want to start your business. Customers trust numbers. High numbers demonstrates experience. You'll also gain an understanding of how it works from the other side. Figure out what you want as a customer and incorporate that into your listings.
Take a good photo
On eBay, a good photo is everything. Customers scan the listings quickly and their eyes fall on the images first. The best images are the ones that customers click. Use a high definition camera and present the item on a clean background.
Specialise
The best eBay businesses are those in a niche. Specialist markets thrive on eBay. Collectors pay a lot of money for the right items. When you start your business, the product must be something you have experience in and understand. Filling a niche is where the money is.
Packing and shipping
When your business kicks off, you could be shipping three or four items a day. You'll want to negotiate a parcel delivery deal with a local supplier. This will help keep your costs down. It's also good practice to bulk-buy packaging materials and equipment. It will save you lots of trips to the post office!
Finally, you'll need to get into a routine. The process of selling, replying to queries and packaging can get complex. You need a good system to keep track of everything and a routine to stick to. See, that doesn't sound so hard does it? Time to boot up the internet and get selling! Your eBay empire awaits.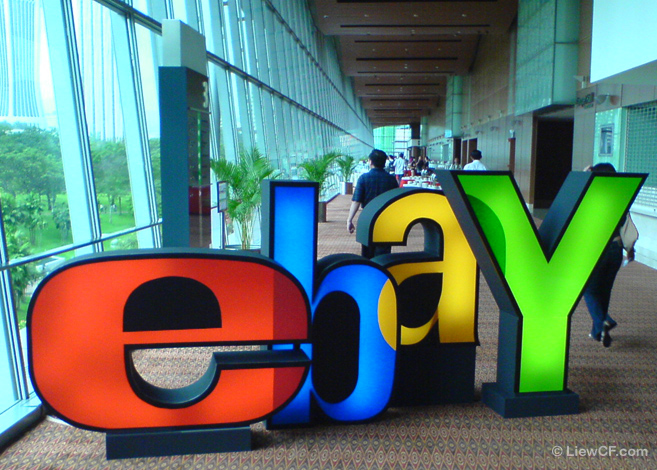 Thanks to Cheong Fong Liew for the image.